Guess who stopped by Monday Night Bingo last night and helped call a game?
Here's a hint:  He's the lead singer of one of my absolute favorite bands of all time.
Give up?   The answer is Fred Schneider of the B-52s!  He was on hand to promote his new holiday album, Destination… Christmas!, which he recorded with his other band, The Superions.  (Chip Duckett of Spin Cycle PR brought him by!)
Wow!  Back during my formative years in Minnesota, I listed to the B-52s' very first album about a million times in a row.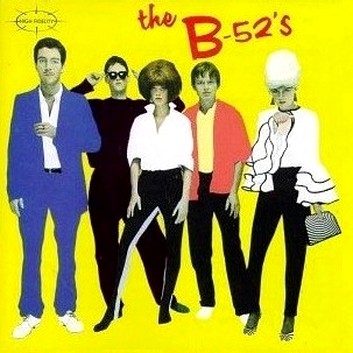 I'm forever grateful to Fred and his cohorts for providing so much of my youthful soundtrack.  It was truly an  honor to have him stop by!