I read that Paris Hilton never wears the same outfit twice.  One wearing and it's banished forever.
I am unlike Paris.  I recycle my clothing again and again, and its not just because I don't have a heiress-worthy bank account.  Darling, any fashionable gal knows that it's chic to have a wardrobe consisting of favorite items rather than a bunch of disposables.
Here I am in 1995 at the premiere of To Wong Foo, Thanks for Everything! Julie Newmar, with my friend Lola who made my dress.  (We both had crucial roles as, uh, extras.)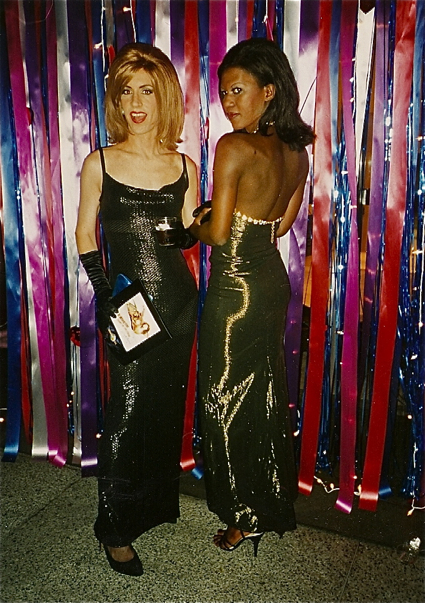 And here I am last night, in the same dress, in front of the Edison Ballroom, which is right by where I live.  I'm not sure what was going on there, but I couldn't resist the red carpet.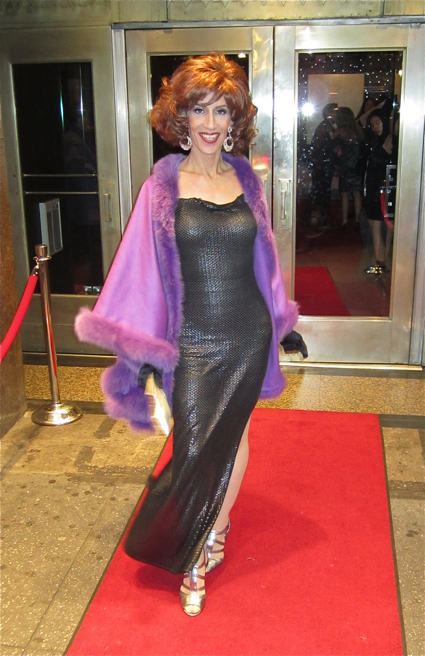 I swear I'm wearing new underwear!
(Bottom photo by Shaquanda Coca Mulatta)