For the second year in a row, burlesque performer Julie Atlas Muz and I teamed up to deliver presents  (with our chauffeur Felix) to pals and business associates of the hot shot production team World of Wonder (which has a snappy blog).  I supervised while Julie added color as the Abominable Snow Girl.
As we dashed through decorated lobbies, some festive photos ops were in order.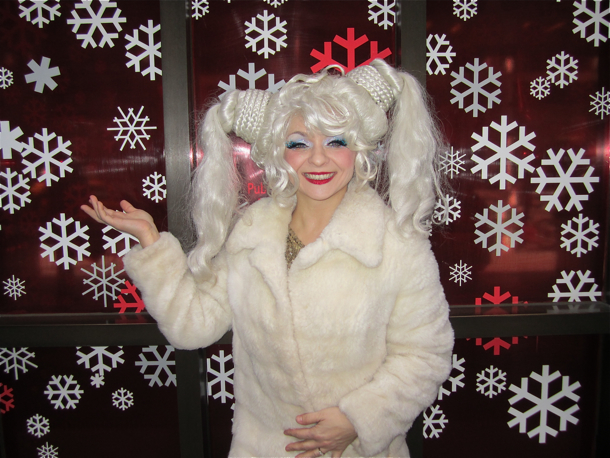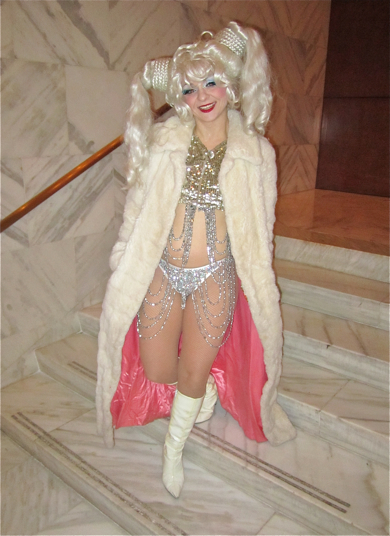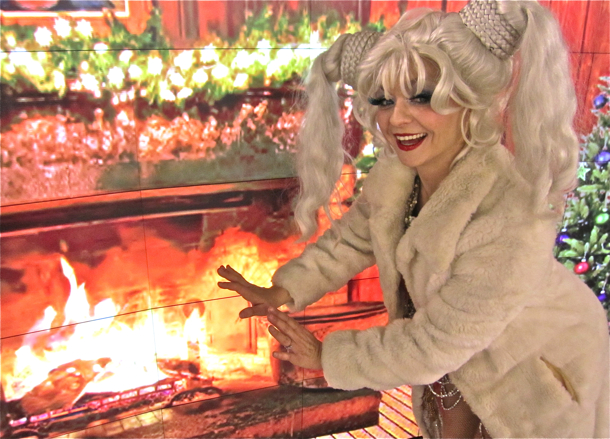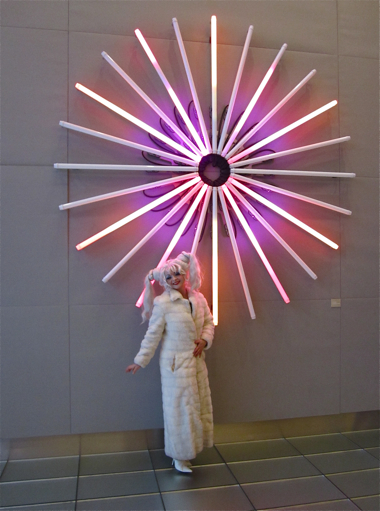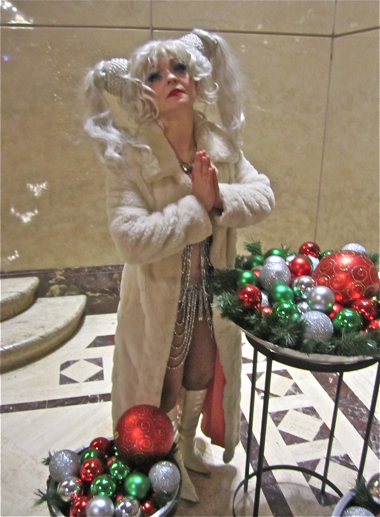 Our final stop: McDonalds to rest our weary feet.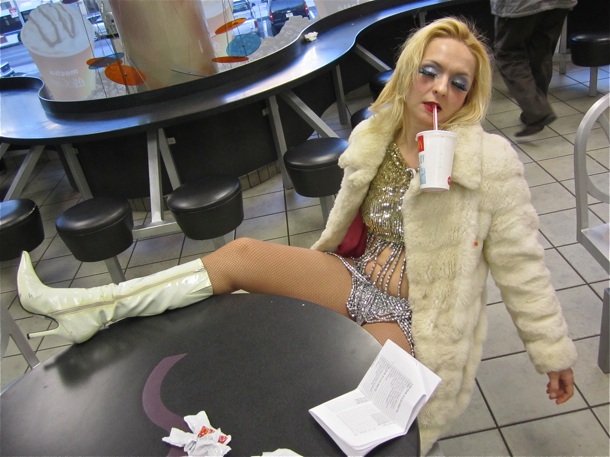 I love taking pix of eager models and Julie fit the bill!