Two years ago at this time, I was in the midst of performing The Bad Hostess, a play I wrote and starred in, at La MaMa Theatre.
The black comedy is set on Christmas Eve.  As a blizzard rages outside, a drag diva's party fizzles when the only revelers to show up are her caustic drag-queen neighbor, a coked-up club promoter and an uninvited young couple—she's a showbiz wannabe, he's studying to be—gasp!—a minister!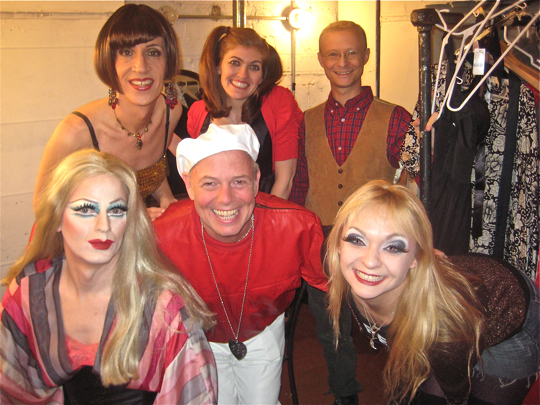 Despite the hostess's best efforts to keep things cheery—holiday punch, Bingo, Cheetos—the soiree deteriorates into a night of bitter family memories, despicable karaoke, and rants against God and religion.  Ah, the joys of Christmas!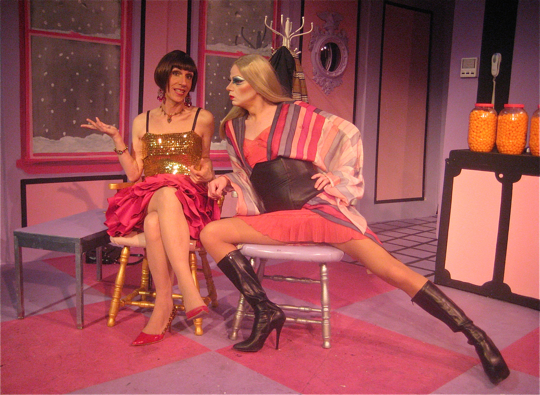 Putting on the play was a fantastic experience—the sort of satisfaction that you can only get from doing live theatre, darling!  And I'm happy to say that we got a great response!
If you'd like to watch the video, here's Part One (out of a total of five on my Youtube Channel.)