I'm trekking to Minnesota, land of my birth, at Christmastime.
Although I visit fairly often, I've never done drag there.  And now would not be a good time to start.   The state was just hit with a massive snowstorm, making strutting in heels extremely challenging.
How on Earth does the local drag populace manage to cope?  MN's queenly headquarters is the Gay 90s—the Midwest's biggest gay club!—with a showbiz alumni that includes porn director Chi Chi LaRue and Bebe Zahara Benet, winner of the first season of RuPaul's Drag Race.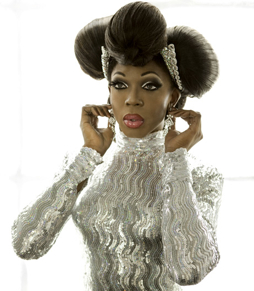 I guess my MinneSNOWta sistahs either have to haul around all their apparel and get ready at their destinations, or else forge through the sleet and slush in full drag.  Such a stunning look—snow boots and a sparkly gown.
Thank goodness it doesn't snow much in NYC.   I don't own any practical snow boots and neither does any other drag queen I know.  Behold this classic photo I snapped of my pal Anna Conda: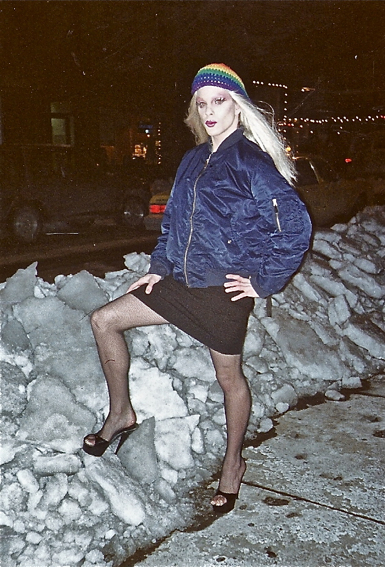 Shortly after, Anna slipped on ice and cracked her skull.  R.I.P.
Kidding!  Nowadays she's a fierce activist in San Francisco, where she never has to worry about stomping in the snow!