Finally, finally, finally, after a four-day blizzard delay, I returned this afternoon from the hetero heartland.
As a welcome home gesture, the New York Times featured me in today's Style section!   The article, by Eric Wilson, is advice from "performers of the night" about what to wear on New Year's Eve.
Sherry Vine and Justin Bond trumped me by getting their photos included.  Scary!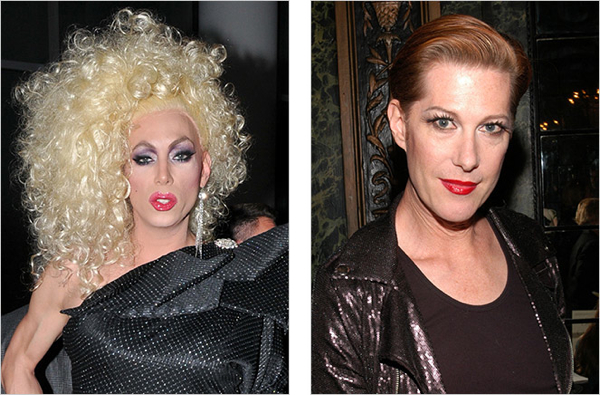 The article didn't include my answer as to what I'll be wearing.  Pajamas!
Unless I'm  working (and I'm not this year), I prefer getting up fresh and eager on 1/1.  So much better than crawling out of bed with bad breath and looking like hell—you know, like Sherry and Justin throughout the entire year.  Kidding!  I'm just jealous.  They have NYE jobs and I don't!  They is rich and I is poor.