GLAAD (The Gay & Lesbian Alliance Against Defamation) has just announced the nominees for its annual media awards ceremony on March 19th.
Among those vying for the Off-Off Broadway award is my longtime pal Vaginal Davis for her conceptual talk show, Vaginal Davis is Speaking from the Diaphragm, presented at PS 122.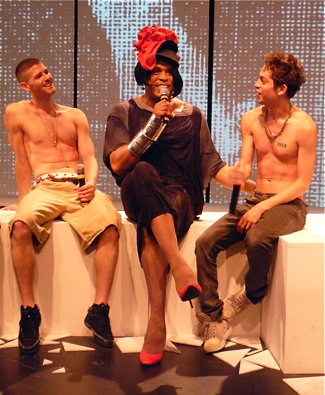 Talk about sweet irony!  Just weeks before the show opened last June, Vaginal informed PS 122 that her artistic temperament had been offended and she was backing out.  The show would not go on!  But after some intense negotiations, she agreed to take to the stage.  And now she's up for a big homosexual award!
Chinese fortune cookie moral of the story: Drag queen path often bumpy, but at end is gay reward.