Took a stroll last night in the freezing night air to the gay bar Ritz (with Isaac and Matt, after cocktails at my house).
The weekly headliner is Bianca Del Rio, who I'd weirdly never seen perform live before.  Even though she's lived in NYC for several years.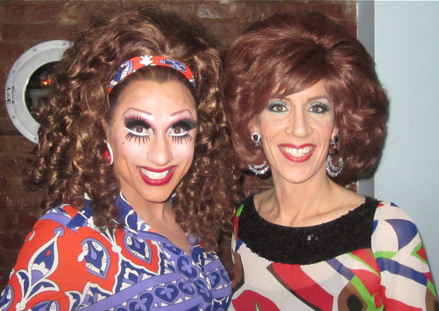 I think the show that we saw was a contest—It was pretty loosely formatted.  Mostly it was just an opportunity for Bianca to unleash her trademark insult humor.  Audience members got trampled and burned!
I must say I was quite impressed.  Most queens would have had to throw in a song or two to keep things lively, but Bianca's nonstop volley of trash talk was enough entertainment in itself.
And her makeup…  Good for a few laughs, too!