Have you heard the latest about my girlfriend Justin Bond, the gender-fluid star of NYC's avant-garde cabaret scene?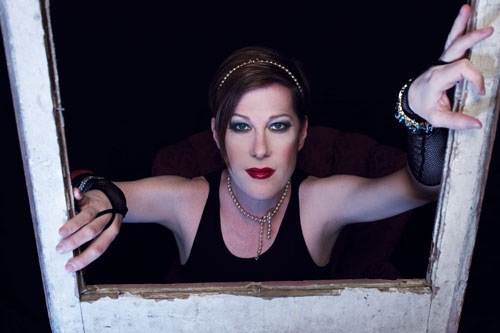 In a revealing brand-new essay on her website, she announces some big changes in her life to conform with her transgender identity.  (I heard the scoop beforehand through the gay grapevine.)
First of all, she's altering her name to the more feminine sounding Justin Vivian Bond.  Very grande-dame!
The clever performer has also brainstormed on newfangled, nonconformist ways to describe herself.  From now on her preferred prefix is Mx (pronounced "Mix").  Her preferred pronoun is "V."  How modern!
Also, Mx Bond has decided to start hormone treatments.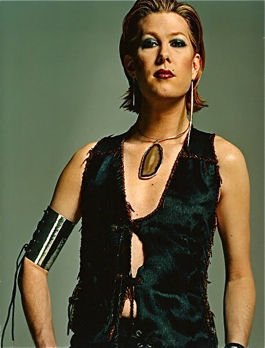 "Not to become a woman," V writes, "But in order to actualize what I've always known myself to be—a trans person.  I want my body to be a declaration and physical manifestation of my transgendered spirit."
In other words, Hello training bra!  Can't wait to see your new jugs, Mx Thing!
Kidding!  I wish Justin Vivian Bond all the best as V travels down a brave and enlightened path of self-acceptance!