My guest-hosting gig last night at Family Function (at Woody's) was quite the social affair.  Lots of yakking with friends old and new.
Promoter Ladyfag made herself easy to spot across the crowded bar by donning a stunning chapeau.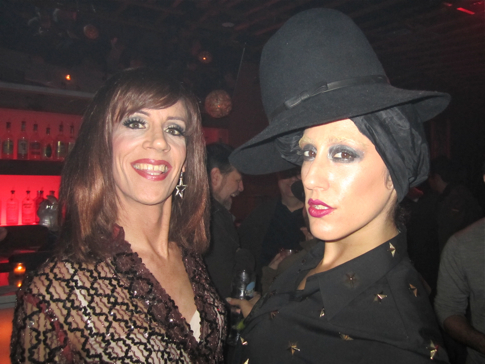 Gotta hand it big time to the Lady for always jazzing up her surroundings!