As Sylvia London and I left my apartment building last night a few snowflakes were falling.  How sweet.
We were on our way to a party for Olympic skater Johnny Weir's new book, Welcome to My World. (Thanks for the invite, Spin Cycle!)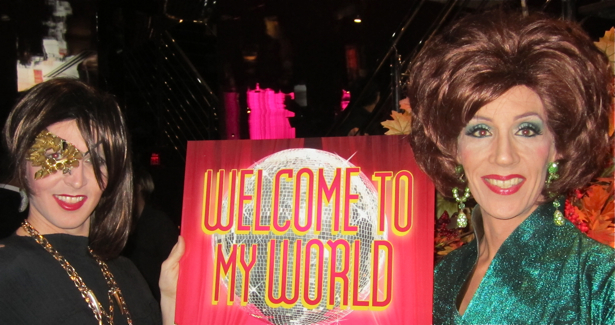 I think Johnny is fantastic.  He exemplifies the flamboyant self-confidence of a new queer generation!  I was determined to get a photo with him.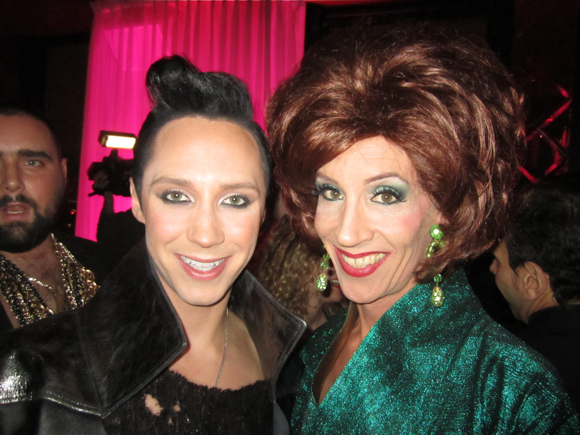 As the bash wound down, someone told Sylvia and I about the debut of new gay party, just a hop and a skip away.
So we might as well walk, right?  Even though the snow was piling up by this time.
At first, our little jaunt was a playful adventure.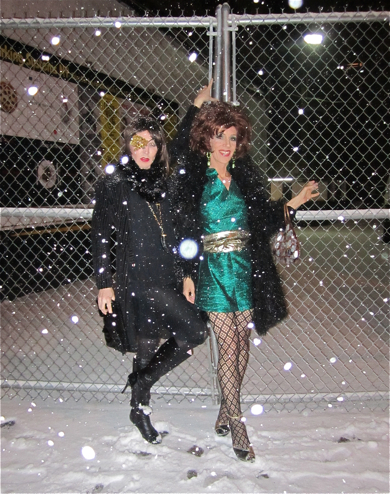 But being outside soon lost its appeal.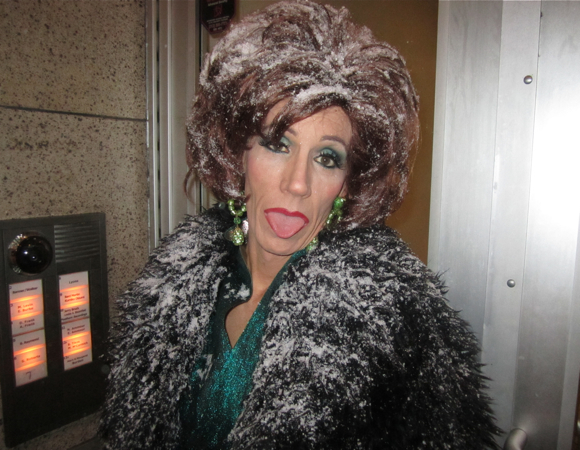 Unfortunately, the party did not meet our high standards of fun.  So we did what any smart drag queen would do—We hailed a cab!
Our destination was G Lounge's Boybox party, which features an accomplished ensemble of striptease artists.
As an extra bonus, the hostess was flawless sexpot Amanda Lepore, who told me she was recently a guest judge on Austria's version of "Top Model."  She's such a celebrity.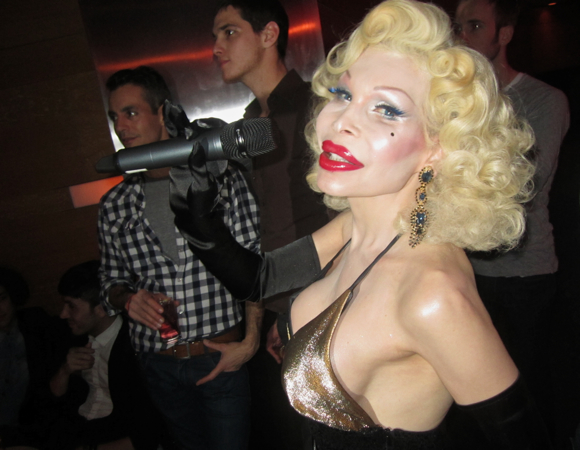 Then Sylvia and I trudged through the snow in our high heels one last time to catch taxis home.
Today my calves are killing me!  Johnny Weir, I know your pain!
*************
(Huffingtonpost posted a photo of me, Sylvia and one of the gay blades from The A-List.)
(See more pix from the night on my Facebook page.)