Confirmed!  Promoter and nightlife sensation Ladyfag has asked me to join her this Saturday as a guest host at her weekly mix-mingle-and-dance affair, Family Function.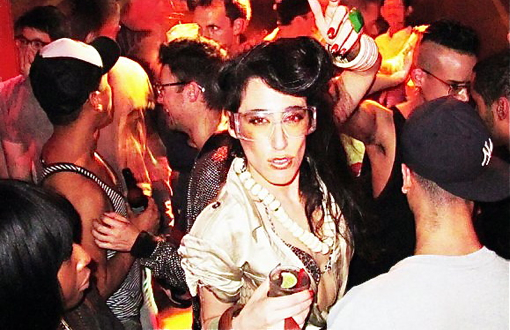 The location is the East Village bar Woody's, which I rather like for its slick décor.  It's a nice change from the "gay rustic" motif favored by most of the neighborhood's homo haunts, including Woody's next-door neighbors, Urge and the Cock.  (The block is a bar-hopper's delight!)
My job duties for Function Function include socializing and sipping cocktails.  I think I can do it!
Love to have you join me!
(As you'll notice, I've included Family Function in my Events Calendar on my Home Page.  It's where I list all my upcoming appearances.)