She was a lioness!
Ellen Stewart, founder of NYC's legendary La MaMa Theater (in 1962) and champion of the offbeat and avant-garde, has died at age 91.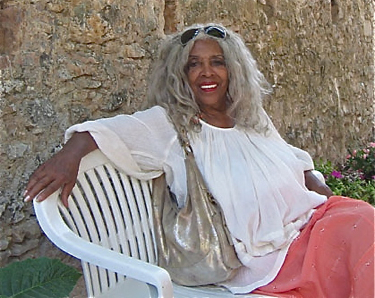 By the time I made my playwright debut at La Mama in 2008 with The Bad Hostess, she wasn't around on a daily basis.  But her presence was strongly felt.  For one thing, she insisted that the color green (unlucky!) be devoid from her stage.  (And my play was set at Christmas!)
But I did see her frequently at La MaMa throughout the years.  It was a tradition for her to introduce shows, and her commanding presence made it clear that she was queen of her domain.
Scores of performers, including myself, bow down to her in honor.   Thank you, Ms. Stewart, for allowing us to do our own thing!