Now it's part of New York University's bland takeover of Greenwich Village, but until 2002 the townhouse that occupies 10 East 8th Street was the longtime headquarters for stylist to the stars Patricia Field (retail downstairs, her residence above). Downtown outrageousness ruled—crazy nightlife attire for sale, a wild sales staff, and fantastic advertising.  I've been holding on to some of the ads since the late 1980s and early '90s!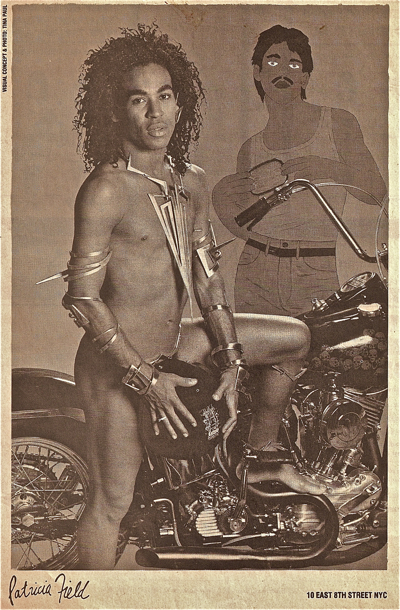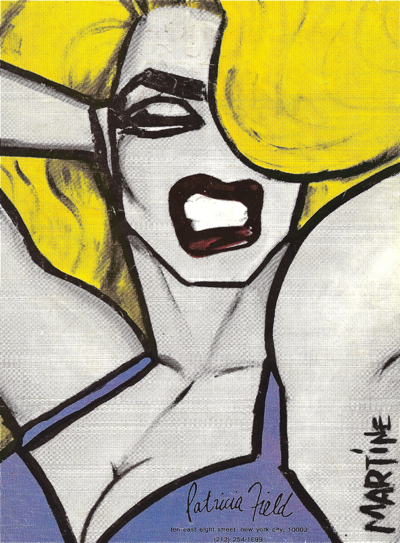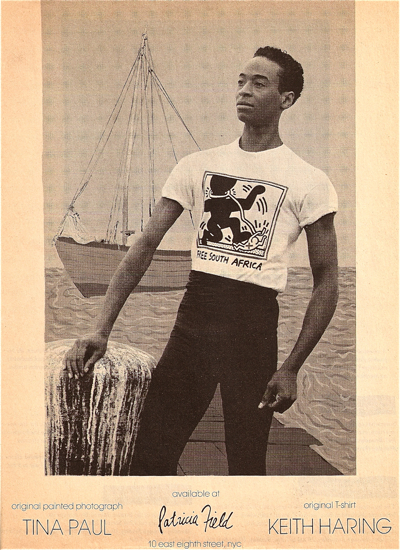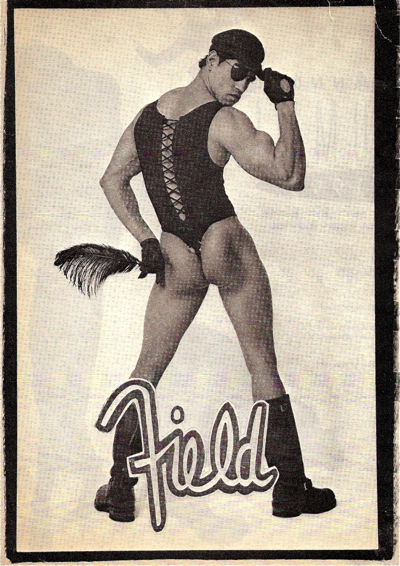 Nowadays Patricia Field Boutique is on the Bowery, and Pat lives next door in a beautiful home she designed herself.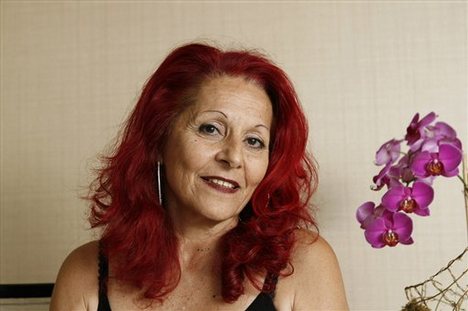 Media maven!  Thanks for the ads, Pat!