…Did you catch RuPaul's Drag Race on Monday?  NYC's Mimi Imfurst, unloved by her sister contestants, was commanded to sashay away.  Her departure was not a surprise for NYC's drag circuit.  Word on the street was that she was going to get booted on episode three, and, low and behold, she was.
Tsk, tsk, someone couldn't keep a secret… Now who could that be?!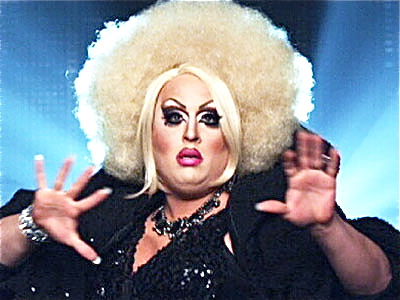 …Speaking of reality shows and abrasive drag queens, Hedda Lettuce nabbed a role on Sundance Channel's upcoming series about her former roomie, talented East Village courtier Garo Sparo, whose clients range from chic socialites to abrasive drag queens.
Undoubtedly Hedda will be extra combative—Nasty behavior equals air-time in Reality TV Land.  And she wasn't hired for her looks…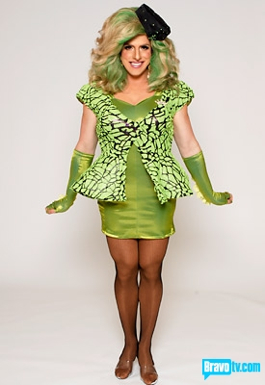 …Lady Bunny is busy editing her latest video spoof after filming at La Escuelita nightclub.  Her target: the Cher and Christina cinematic clunker Burlesque.
Sounds cute, but in this new split-second era isn't a YouTube parody of a movie that was released several months ago a little anti-climatic?  What's next, Bunny's version of Avator?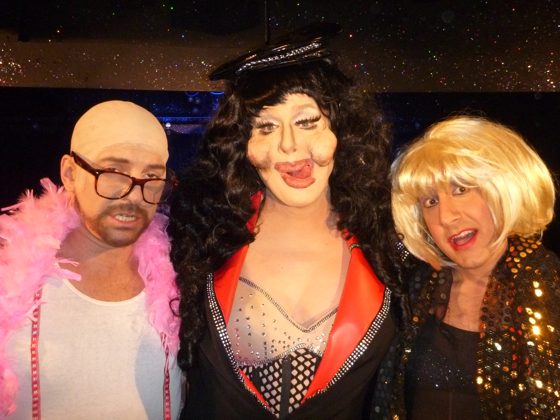 …One more note on Drag Race. Contestant Manila Luzon, also from NYC, and rumored to be gone within the next few episodes, has a name for her supporters.
Lady Gaga has her little monsters, Manila has "fanilas."  Cute!