It is my honor to have been a witness, with camera in hand, to so many great moments in African-American drag history.
Afrodite, London Broil and Ebony Jet reviving the fabled "Afro" hairstyle.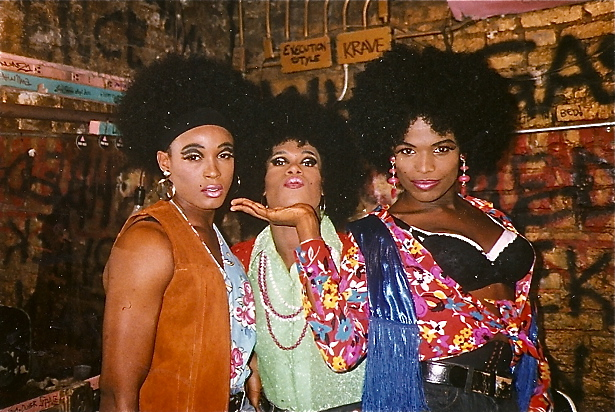 Mona Foot receiving her first Glammy Award and breaking off its head.
Peppermint fighting for the right to wear slinky thongs.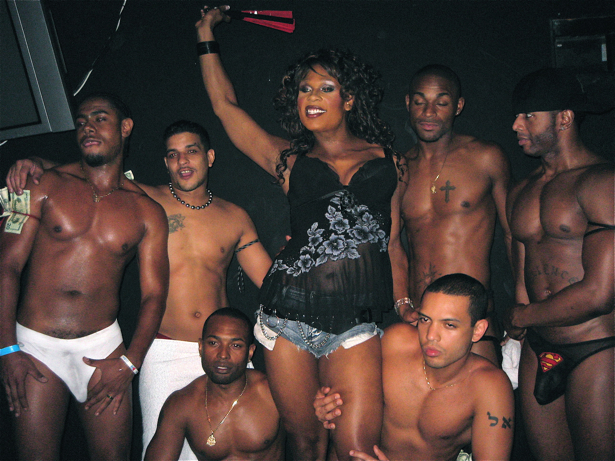 Milan crusading for dental hygiene.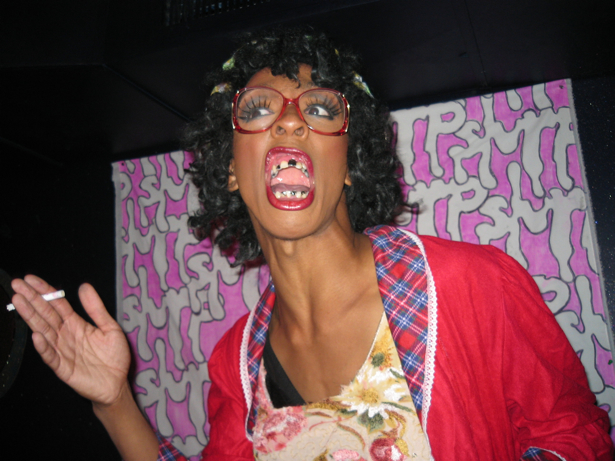 Shaquanda Coca Mulatta refashioning the black power salute.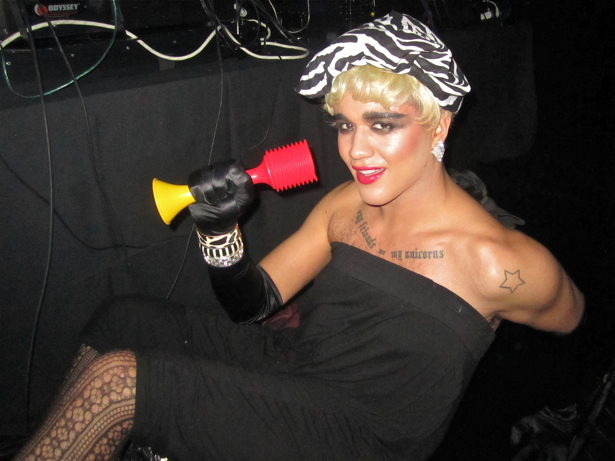 Right on!