Took a trip down memory lane yesterday when I met for a tea-time chat with long-time nightlife promoter Chip Duckett.
Among the topics: Queerdonna, the obese Madonna-obsessed impersonator who Chip used to hire quite frequently in the mid-1990s.  Talk about a novelty act!
Queerdonna, who was really a young Greek-American guy from Queens, eventually faded from the scene and died in 2000, with some news accounts reporting her weight at over 500 pounds.
I got to know her a little when she and I and some other New York queens were flown to Toronto to be part of a daytime talk show.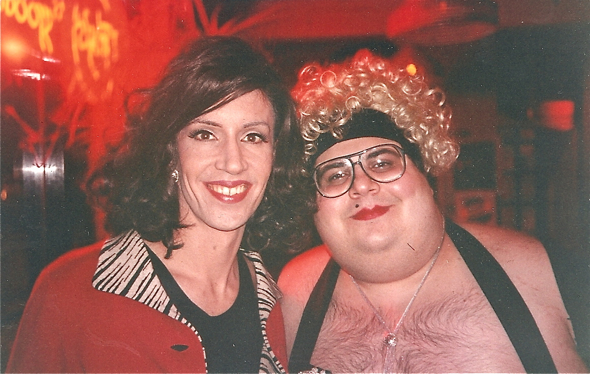 Her exposed titties causes quit a stir with the audience.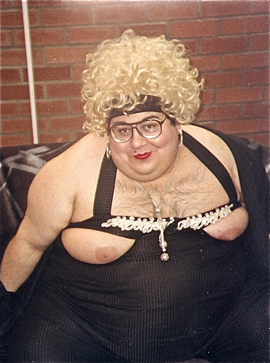 After the filming, some of us went out to eat, and I remember she picked up the check.  That was nice of her.