How randomly surreal!  Last night I found myself, of all places, at the Empire State Building for of all things, a Lady Gaga impersonation contest.
The party, in the ground-floor Empire Club, wasn't exactly mobbed, but fun still ensued with a ridiculous cast of drag queens, all of them much, much older than Gaga herself (who was performing at nearby Madison Square Garden).
The eyes reveal all.  DJ Miss Guy nodding on downers, Sherry Vine flying high on uppers.
All of Sherry's fans showed up.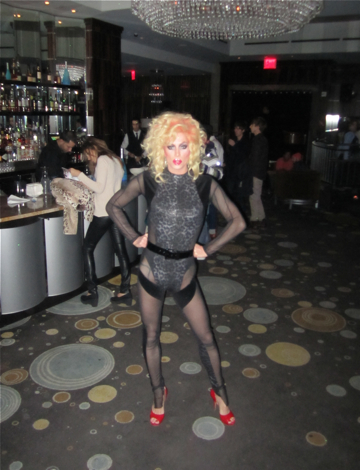 Get ready twist-off bottle—Sherry's ready to pucker!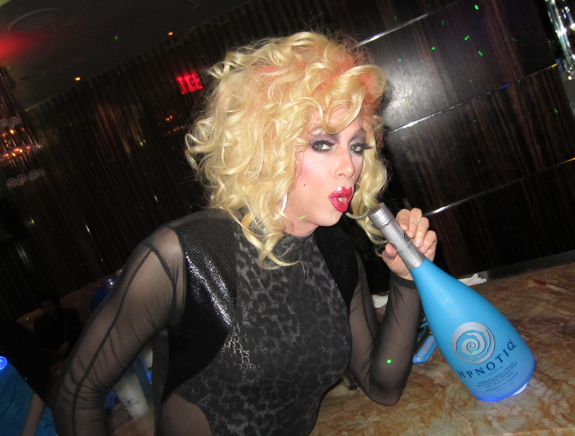 A startled Lady Bunny wakes from snoring.  Time to emcee the show!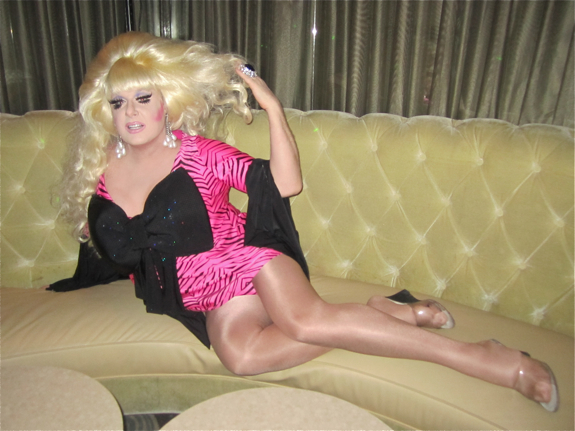 Miss Guy shooting the evil eye when we requested some tunes made after 1985.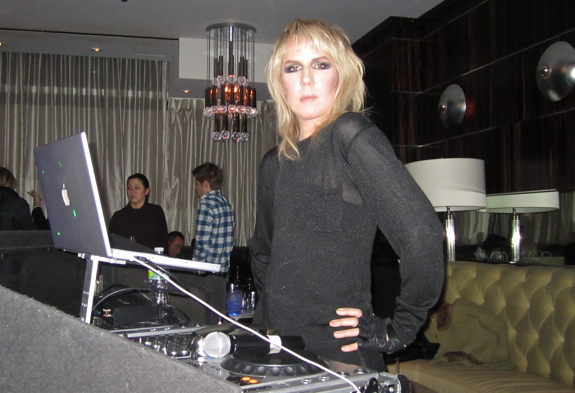 Bunny and Sherry begged me to sit with them to make it look like they were popular.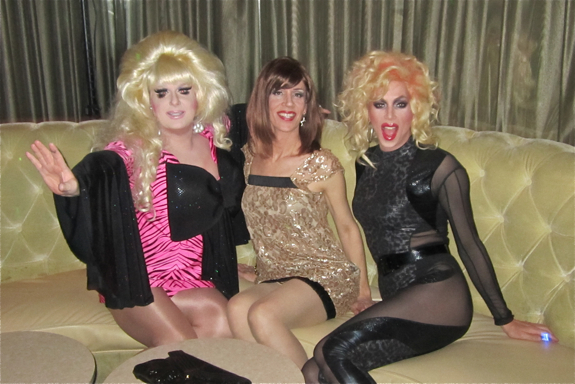 Sherry's loose "tuck" helped distract from her "singing."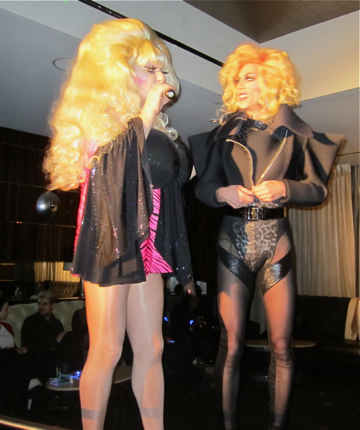 The Gaga lookalike competition was not exactly stiff.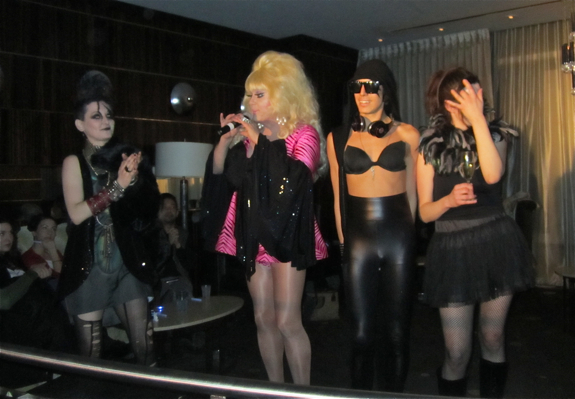 The winner received two tickets to see Gaga in concert.  Now don't you wish you had entered?