One more photo from Night of 1,000 Gowns—a happy shot of the youngest attendee.  How fabulous that he got to dress in royal finery and go to a drag ball!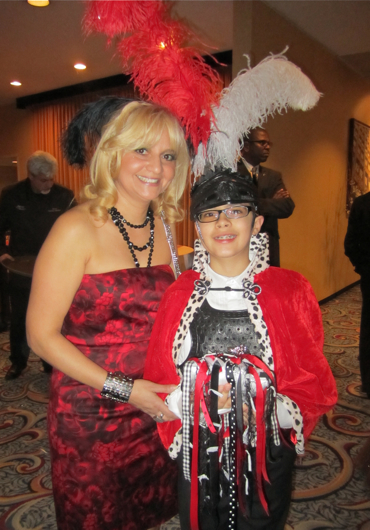 Reminds me of myself when I was his age, braces and all.  I loved the thrill of donning a costume for Halloween, school plays, church holiday events, etc.
Little did I know that I'd someday make it my profession!