Theatrical outing last night—Saw The Divine Sister, set in a convent school, written by and starring Charles Busch, who's got the Midas touch for creating campy spoofs loaded with old-movie references.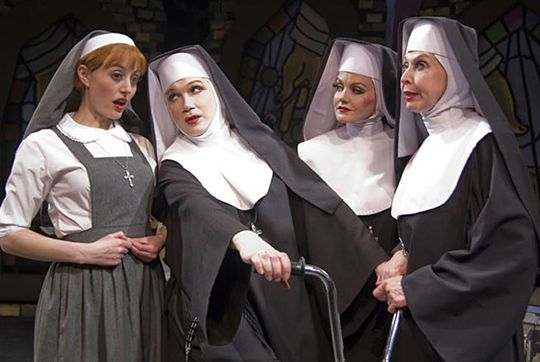 The play is definitely amusing, but honestly I like my nuns a little more raw.
One my earliest drag influences was Hapi Phace, and it was her provocative nunsense that I first came to know and love.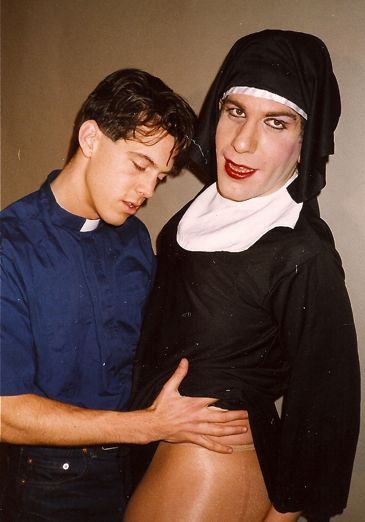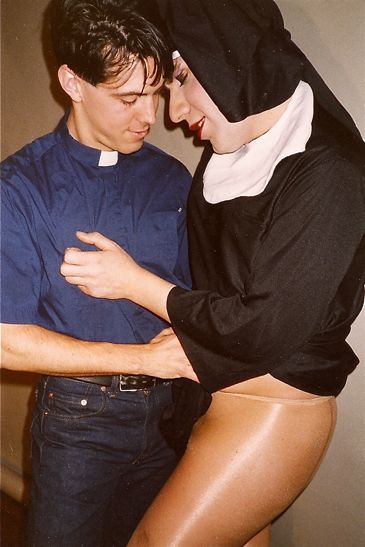 Ah, Hapi Phace… such a divine sister.
P.S.  My theatre companion last night was performer Angela Di Carlo, who will just strangle me if I don't mention her next show at Joe's Pub!
(Photos of Hapi and Chris by Linda Simpson)