My musical loving mom is in town.  So last night we went to the Broadway production of Priscilla Queen of the Desert (in previews before opening on March 20th), based on the 1994 Australian film.
Girlfriend, talk about a super faggy show!  Every scene, every musical number, every costume, every wig is bombastically garish and over-the-top, which I must say is very much in the spirit of drag from Down Under.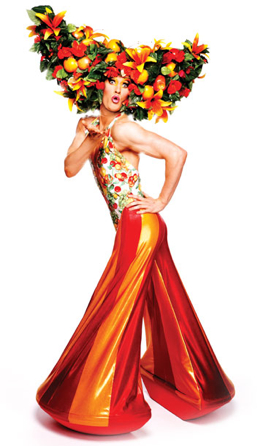 So if that sort of entertainment (including not one, but two confetti drops) tickles your fancy, break open the piggy bank and head for the Palace Theater.  Damn, Broadway is expensive…!