Golly gosh, if my pals back home could see me now, nobnobbin' with the crème de la crème at the annual Night of 1,000 Gowns.
Held, of all places, at the Times Square Marriot Hotel, the surreal bash inducts the new rulers of the Imperial Court of New York before a crowd of decked-out countesses, duchesses, baronesses, etc. (each with a grandiose title, i.e. Her Royal Highness, Princess Royale Barbie Que), plus all sorts of gayish celebrities.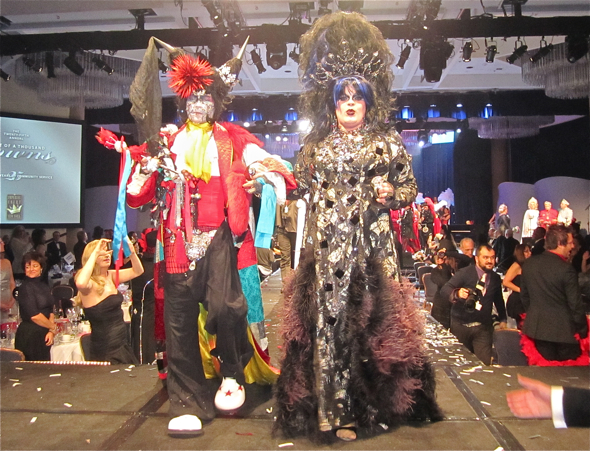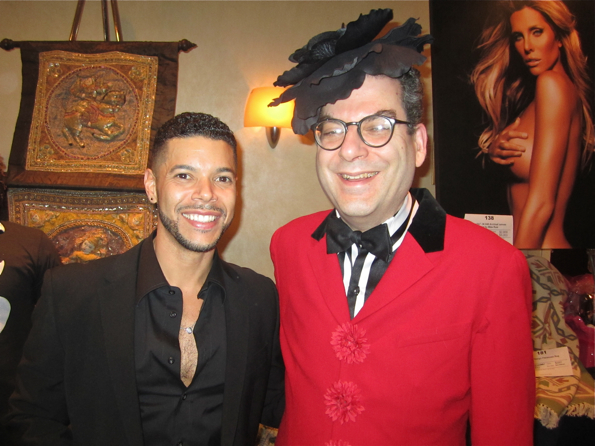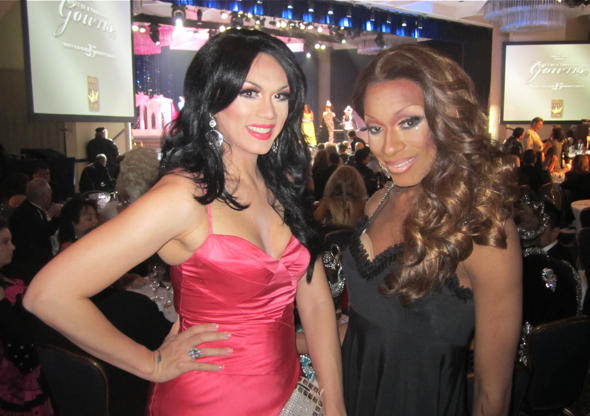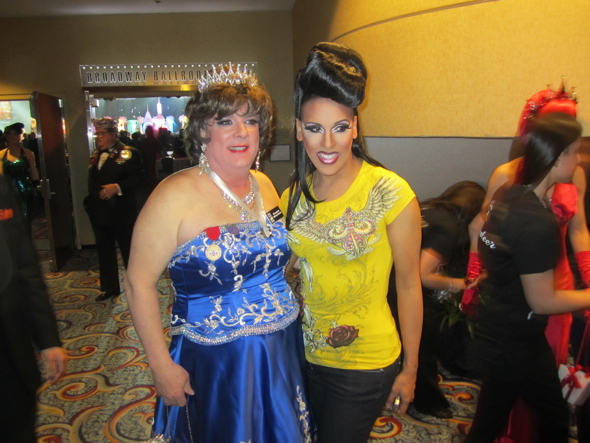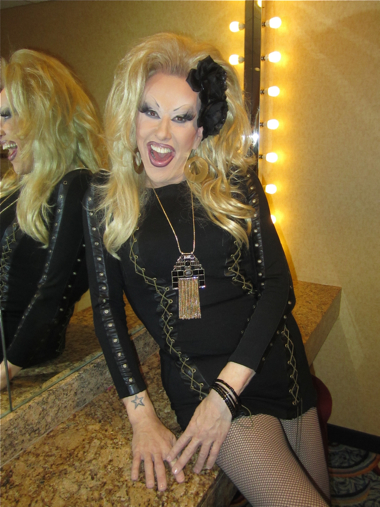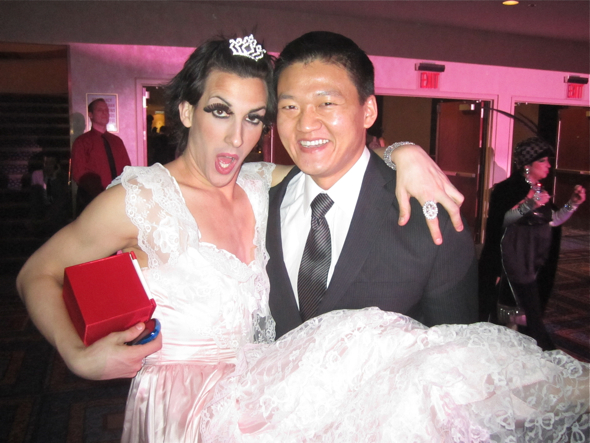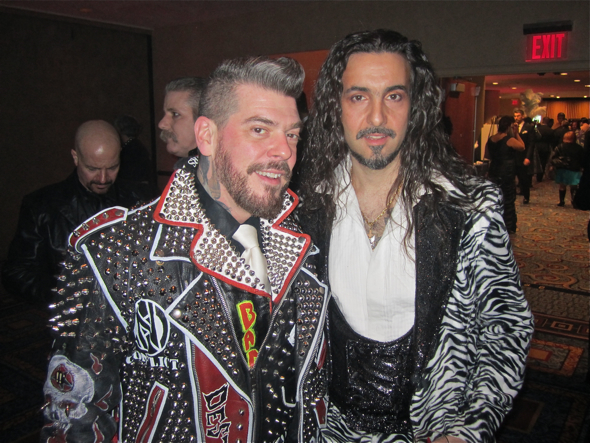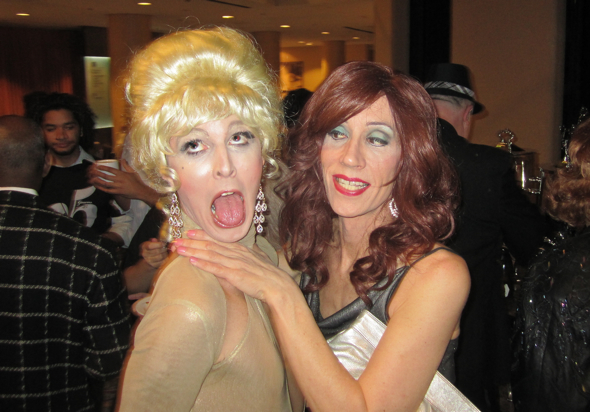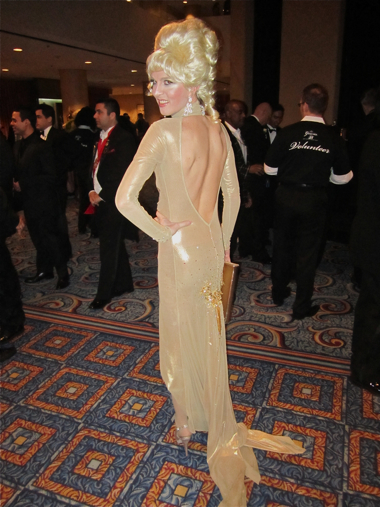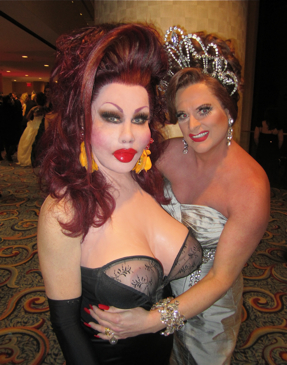 Can William and Kate's wedding possibly be as grand?
For more photos, check out my Facebook page.