I always get a kick out of super-perky lady reporter Damiana Garcia, whose videos appear on the pop-culture website The WOW Report.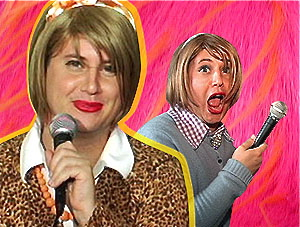 A true professional, she's never at a loss for a probing question or gracious compliment.   At Logo's recent NewNowNext Awards she pounced upon a steady stream of boob-tube personalities.
Delightfully relentless!  Go, Damiana, go!