According to today's NY Times, David LaChapelle has put his super successful commercial photography career to rest—which makes his 1994 photo of me all the more valuable!
Actually, the photo isn't of me alone.   The shoot for Details Magazine was of the indie band Jawbox, but my role as a shocked suburban shopper was vital!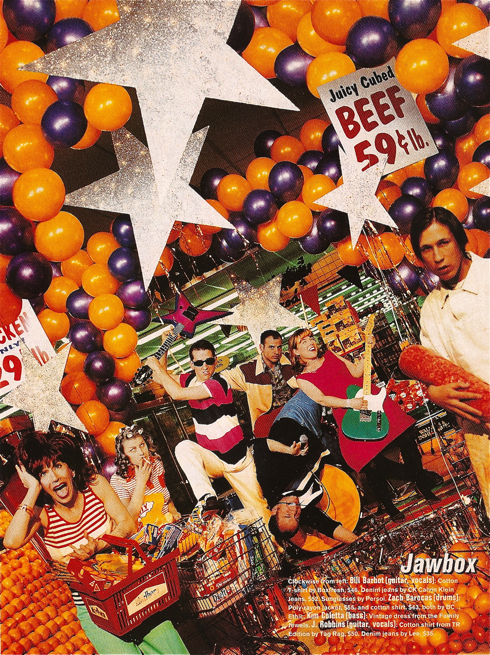 Our location was a New Jersey supermarket.  Right behind me is NYC nightlife personality Cynthia Powell.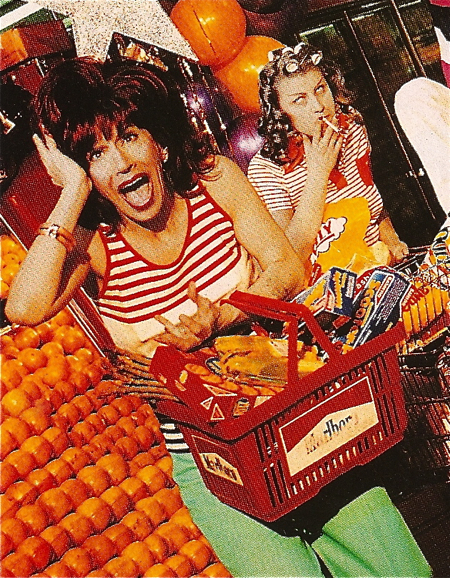 True story: After seeing my photo, a jeans company requested that I come in and audition for an ad campaign that David was shooting.  They were looking for a wacky character, but it wasn't until I arrived that they realized I was a drag queen!   Unfortunately, they weren't interested in gender-bending.
I haven't seen David in a long time, but he's been sweet ever since I met him decades ago in the East Village.  I snapped this photo of him at a party circa 1987.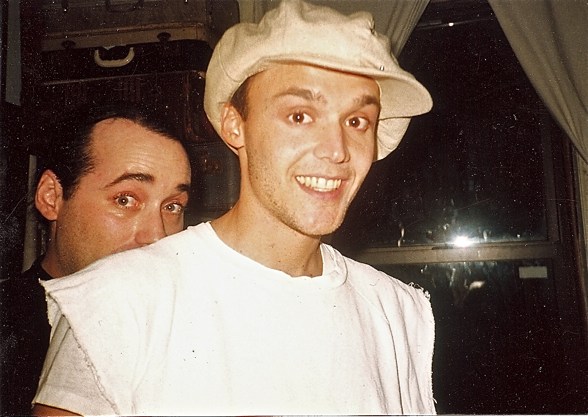 According to the Times, David is now concentrating on his career as a gallery artist.
I wish you all the best in your artistic pursuits, David!  Thank you for helping kick off my career as a supermodel!