Drum roll please!  In exactly two weeks, it's the debut of my new play!
It's been a whirlwind creative process—It was only back in March when I was offered the chance to mount something.  But having a writing deadline has been fabulous discipline!  (Although my blog has suffered.)
And what has my diligent labor produced?   The Emperor's New Codpiece, based on you know what!
If I may say so, it's really good!
Who's the star?  Why, me, of course!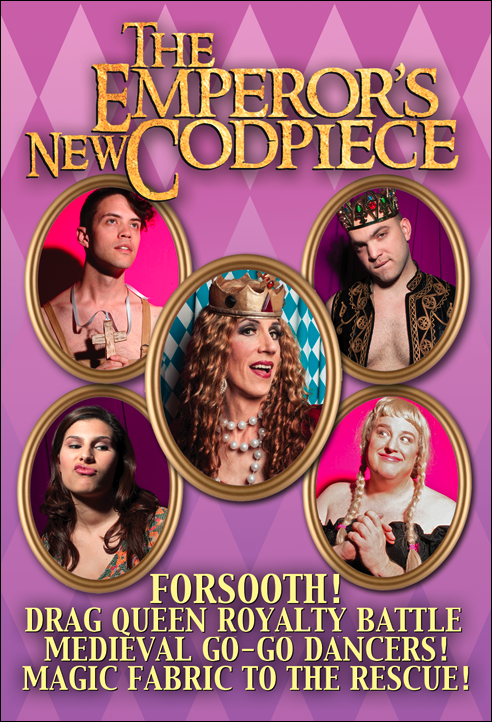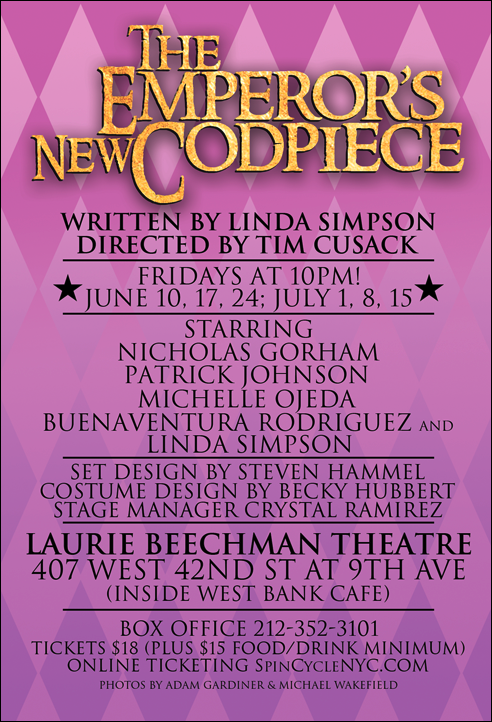 Box office:  212-352-3101