Joan Rivers and I together!  Well, sort of…
During the run of my upcoming play, The Emperor's New Codpiece, Joan will be performing stand-up on the very same stage at the Laurie Beachman Theatre!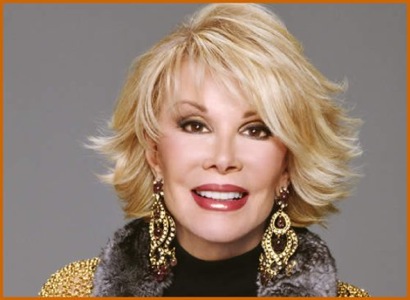 The Beechman is Joan's regular NYC performance spot, and although I haven't seen her there, I have caught her act elsewhere.
She is a scream—a consummate comedian!  I've also met her a few times and she's always been so nice.  Drag queens seem to tickle her fancy.
I should ask her to borrow some of her dazzling jewelry for my role as queen of the castle!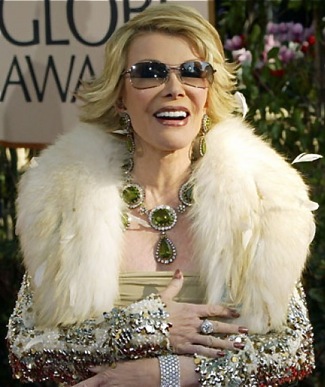 Online ticketing to The Emperor's New Codpiece.
Box Office: 212-352-3101