Hairy or not hairy?
Not hairy, commanded Tim Cusack, director of my new play, The Emperor's New Codpiece, which had its smash opening on Friday (more coverage to come)!
And so Buenaventura Rodriguez, who plays Emperor, ruling go-go boy in all the land, bought a tube of Veet—for "smoothness that lasts."
Stage manager Crystal Ramirez did a good job of shaving, yes?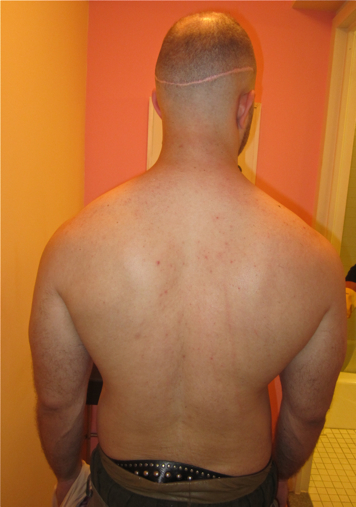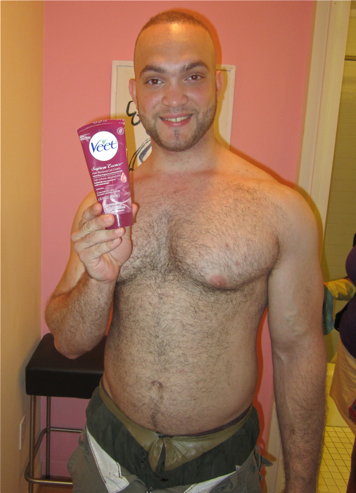 Five more shows left—June 17, 24 and July 1, 8, 15.
Box Office: 212-353-3101