Prices were refreshingly low at Pop Souk, the smash-hit shopping bazaar organized by Ms. Ladyfag this past weekend.
The few pricier items included "Time Tranny," a rare Swatch Watch from 2000 adorned with a photo by David LaChapelle of his transsexual muse Amanda Lepore.
The seller wanted $300.  I hope he got it because I have the watch, too!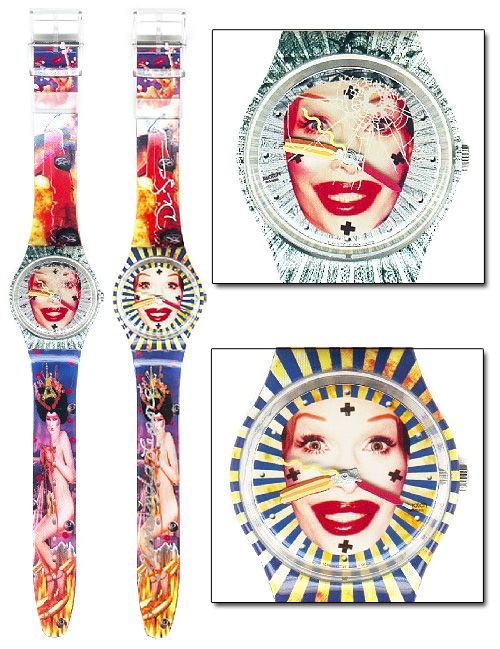 Mine is mint condition with the original packaging.
And as much as I adore Amanda, I'll sell her in a heart beat!
Any takers?