Ignore the low prices for these fetching outfits from "Apres Noir," makers of fine lingerie for men.  The images are from a catalog I picked up over a decade ago, and, anyway, the company no longer exists.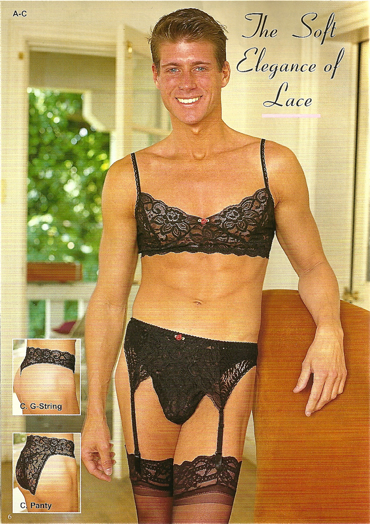 More power to the model!
The job was definitely unusual, yet he stepped up to the challenge with grace and confidence.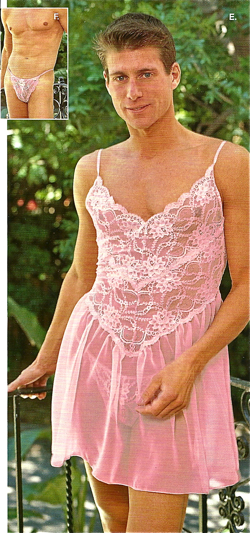 I assume he's since retired from modeling.  Do you think once in a while he pours himself a glass of Chardonnay and slowly flips through the catalog as he relives his days of satin and lace?