Never having seen nightlife phenomenon Ladyfag before sunset,  I naturally assumed she's a blood-sucking vampire.  (Vodka-cranberry in her glass or virgin plasma?!)
But it turns out she can withstand the light of day!   This coming Sunday she's organized Pop Souk, a noon-to-6pm fashion extravaganza featuring loads of indie designers and fabulous folks selling off their fabulous cast-offs.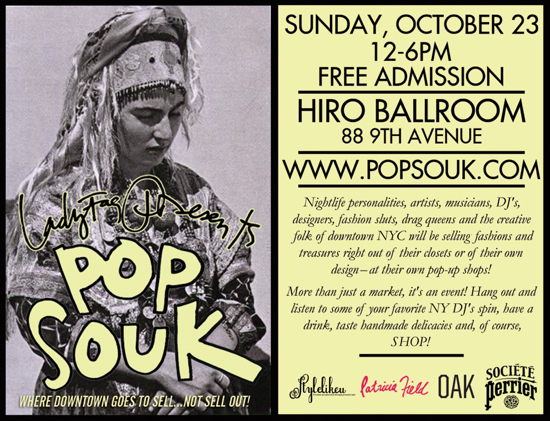 Ladyfag herself is clearing out her closet.
Finally, my chance to nab some of her incredible eye-catching attire!

I can't wait to show up to one of her events clad in her old clothes!  Ladylinda!