On Sunday, I hightailed it again to Tranny Strip for a special event sponsored by Eros, the shemale escort site.
The big attraction was live appearances by some of the most popular Eros girls, including Jennifer Paris, who bills herself as "transsexual supermodel of the world."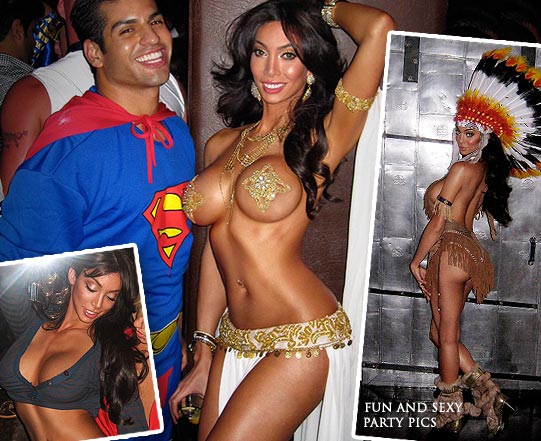 Her entrance to the party was quite grand.  Just as her name was announced from stage, she whisked in the front door and strutted through the crowd to the stage.
According to Jennifer's website bio, she moved from California to New York when she was 14 and "signed a contract with one of the top modeling agencies."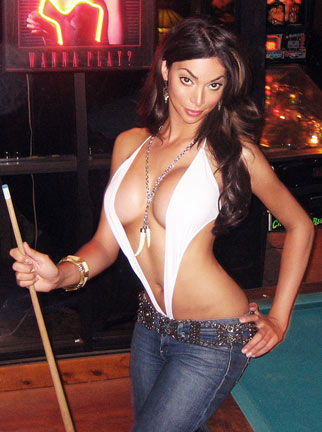 Perhaps.  But whatever the real story, she is quite arresting to see in person.  You can see her too if you got the buck$.