I was so wiped out yesterday from my three-nights-in-a-row Halloween marathon that I didn't get around to posting my final pix until now.
For those of you keeping score, I started out on Saturday night in my always dependable clown suit.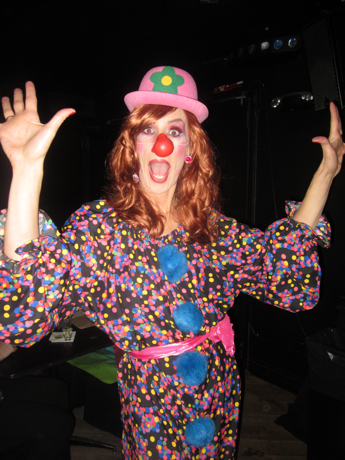 On Halloween Eve, I was an alien sea-monster kind of gal.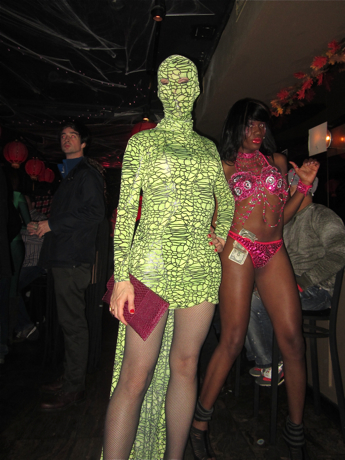 For Halloween itself it was Devil Time!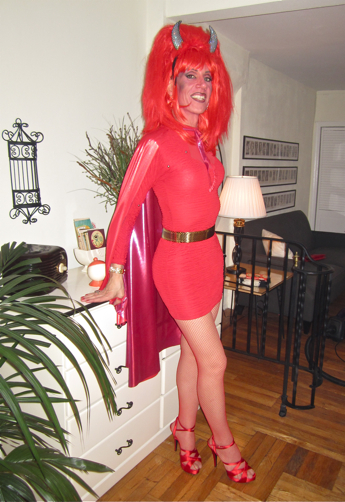 I spent most of the night at the rock & roll party "Oh You Pretty Things" at Le Poisson Rouge and had an absolute blast.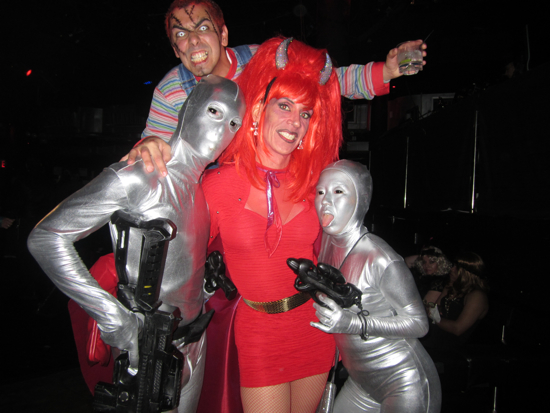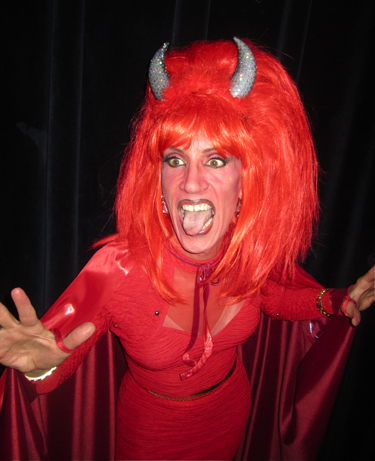 Today I came upon a Halloween costume pop-up store that was closing down.  Today was its last day, with all merchandise at 50% off.  The selection was spotty, but I ended up buying $60 worth of stuff!  There were some items I can wear anytime, like tights and false eyelashes, and the other stuff will make good Bingo prizes.  And it's never too early to start planning next year…
For more pix, see my Facebook Page.