I knew a New York Times review was coming for Lady Bunny's cabaret show, That Ain't No Lady.
Last week I pitched in by working the box office, when the guests included one of the paper's theatre critics, David Rooney.
Well, his review is out and it's a rave—the sort of high-falutin' praise that every entertainer longs to hear!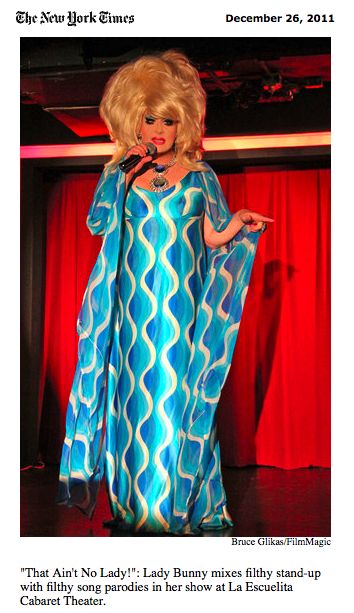 Congratulations, Bunny, you've scaled the height of heights!  As soon as the show wraps up you can retire forever!  Please.