I keep meaning to have people over during the holidays to watch this classic TV special… co-starring me!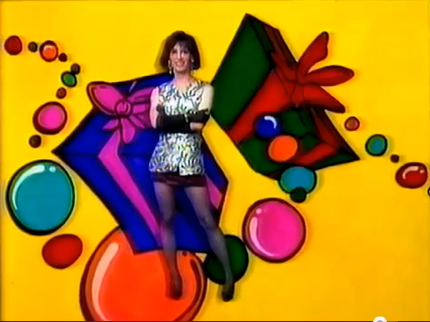 From 1993 it's the The RuPaul Christmas Ball, which aired on British television.  The cast is incredible!  Elton John, Boy George, Latoya Jackson, Eartha Kitt, Fred Schneider of the B52s… and the Downtown Drag Time Players featuring me and a bunch of other nuts that RuPaul knew before she began her meteoric rise to fame.
My scenes are scattered throughout.  Starting at 40:00 are my airplane scenes with Ru as a sassy stewardess.  Watching the show again reminds me that she's a mighty fine actress!
Tomorrow I'll post some behind-the-scenes pix!