If you find yourself craving a banana in the vicinity of Eighth Avenue and 47th Street…
Duane Reade, the omnipresent drug-store chain, sells bananas for 50¢ each.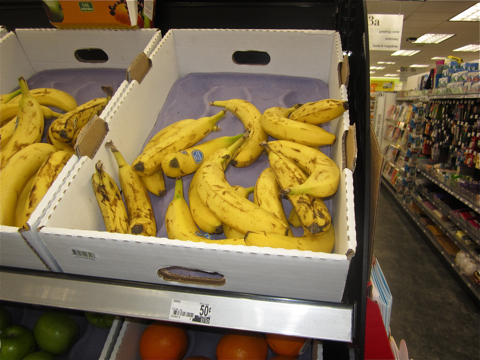 Right outside, the fruit and vegetable vendor sells them for 35¢ each or three for $1.00.  And they're not bruised.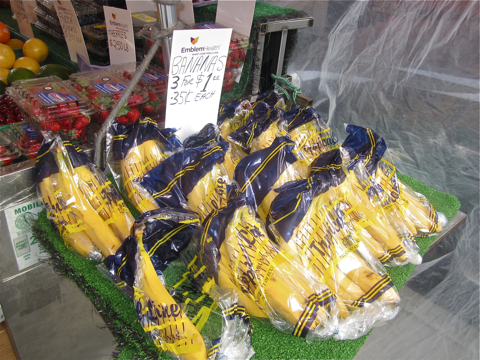 With my savings I shall buy myself a slice of celery!  But not from Duane Reade!