Last night I worked the box office again for Lady Bunny's cabaret show.
Among the attendees was Randy Jones of the ground-breaking super gay disco group The Village People.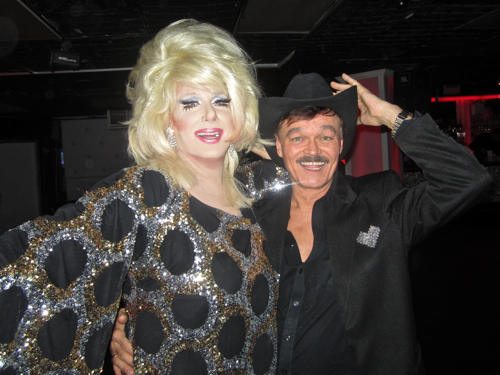 Randy was the group's cowboy and his preferred attire is still Western wear.  He frequently indulges in NYC's nightlife, and whenever I run into him he's so sweet.  How incredible to have a disco legend remember my name!
And, oh yeah, uh, great to see Bunny too.
UPDATE:  Another cowboy look from last night!   RuPaul at the Hollywood premiere of the new season of RuPaul's Drag Race.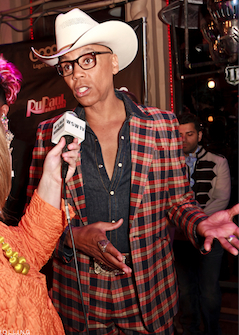 Photo from World of Wonder's eye-popping coverage—the wigs, the makeup, the outfits!