FRIDAY
I've got to admit that I was a little nervous about the Next Time festival's last-minute move to Brooklyn.  But everything worked out great—cool space, very hip crowd, stimulating performances.  And my contribution, a post-apocalyptic game show, was well received.  I'll post some video later.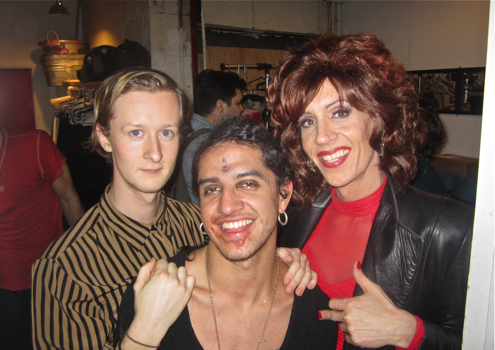 SATURDAY
After my Le Bingo gig, Tim and James joined me at my apartment for some refreshments.  James had just bought some Marc Jacobs head coverings that made for great photos.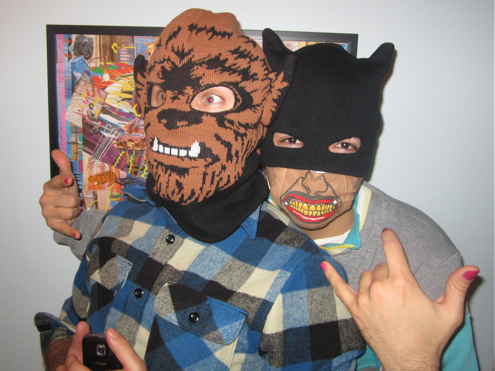 SUNDAY
Got together with Ann uptown to see the newfangled silent film The Artist, which we both adored.  Then drinks and a bite to eat.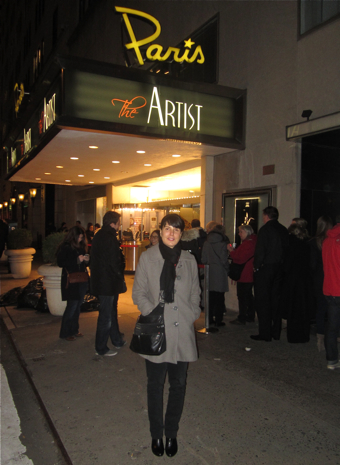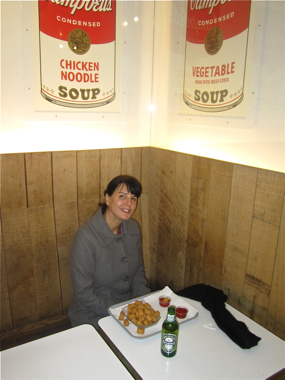 As we strolled down Madison Avenue, we came upon an enormous bouquet of flowers waiting to be thrown out, even though it was brand new and still wrapped in plastic.  I ended up bringing them as a birthday gift to Michael Formika Jones (a.k.a. Misstress Formika) who was celebrating at Fairytale Lounge.