After dissing Times Square (see my last post), I used it as the site of my 1/1/12 performance art piece, "Sea of Light!"
The multi-media, multi-perspective spectacle didn't go exactly according to plan… but sometimes art can be a bit messy!
Overall, I felt it was pretty successful.  There's a video soon to come, I'll elaborate then.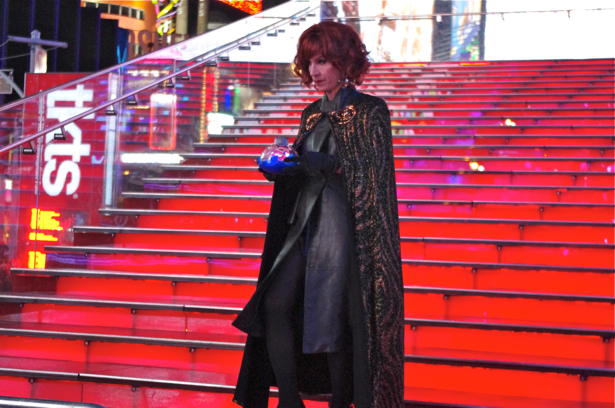 Photo by Andrew Ayres.