Yesterday's New York Times article "Keepers of the Gay Film Legacy" included a nod to the Monday-night Queer/Art/Film series at IFC Center.

Coincidentally, yesterday afternoon I bumped into the series co-founder Adam Baran at PS1 for the Freaky Boiz concert.  He's bi-coastal nowadays, working in L.A. as programming coordinator for the biggie LGBT film festival Outfest.
And and in another coincidence, I'm on screen tonight at Queer/Art/Film—in a supporting role in the 1994 indie Postcards from America, based on autobiographical writings of rebel artist David Wojnarowicz.  The film was selected by this week's curator, lesbian film director Rose Troche.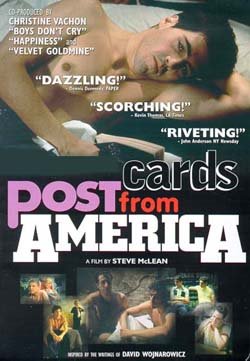 I play a spacey drag queen named Trippy.  I've got two scenes—I'm good in one and kinda suck in the other.  But I haven't seen the movie since it came out.  Maybe I can be more forgiving of my performance now.
The movie got mixed reviews, with most of the accolades going to young actor Michael Imperioli, who would go on to fame starring in The Sopranos.
Also, there's one other drag queen in the film, Sissy Fit, who's really good.  Bitch.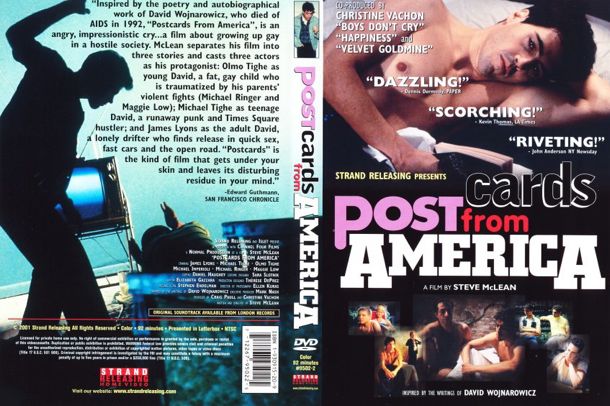 (Boo hoo, I can't attend the screening because it's a work night for me.)