Some great press mentions for BINGO-GO!  (This Friday, May 4th!)
I'll add them later to my cyber scrapbook.  Right now I gotta million other things to do to get ready!
From Gay Letter: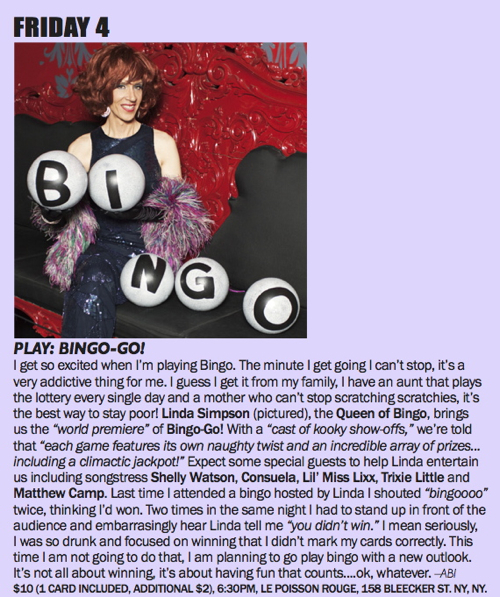 From Next Magazine: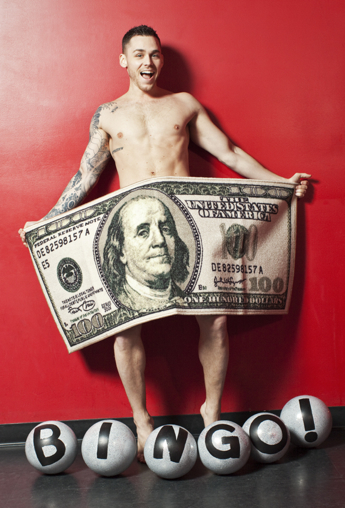 And in a funny mix-up, the listing for the The Village Voice uses a photo of Mimi Imfurst and Candi Shell!  Which one am I supposed to be?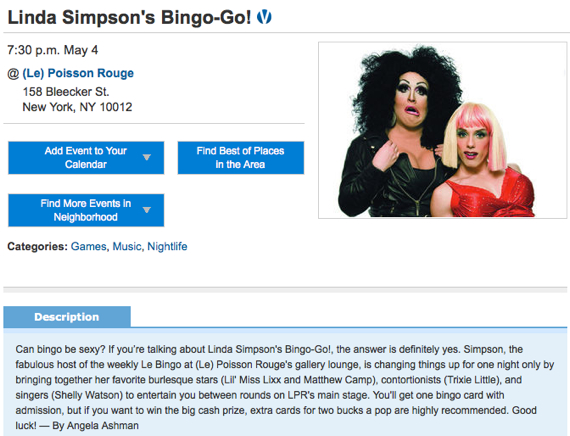 Hey, I'm happy with any and all press!    Mimi Imfurst isn't the worst person to be mistaken for… I think.