Before departing to the Life Ball, we gathered in the lobby of the Meridian Hotel for a little pre-party.
Both Kembra and Otter showed up in fabulous revealing outfits, with Otter clad only in heels!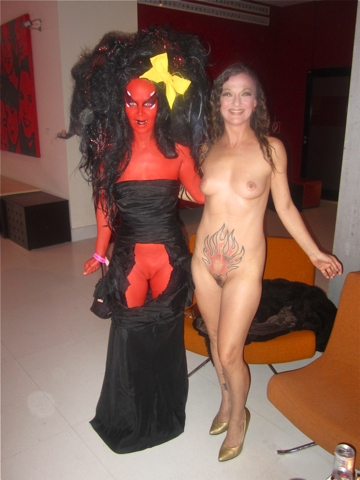 Unfortunately, once we arrived at the Life Ball to walk the red carpet, a stern Austrian lady commander ordered them to cover up.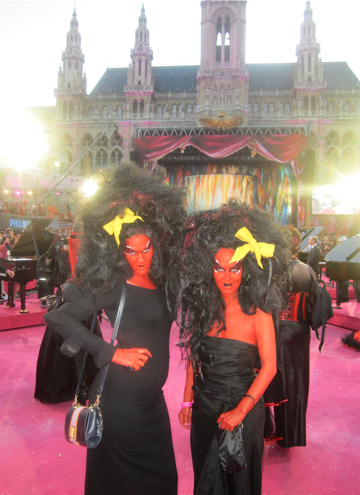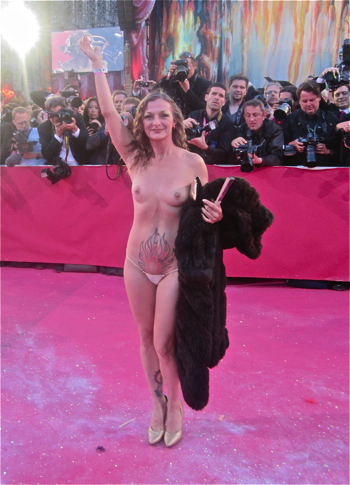 No bother!  We still had a incredibly stupendous time!
For more pix, see my Facebook album.