It was the question on everyone's lips at the EXHIBIT A Gay Pride party: What's the story behind the fabulous performance troupe called Dollhaus?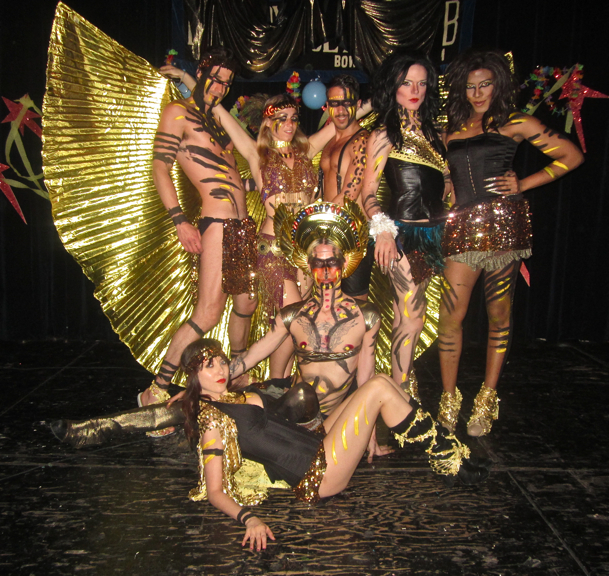 Well, let me explain.
Dollhaus, is the creation of my friend Natasha, who recruited some of her most flamboyant friends to appear with her on stage.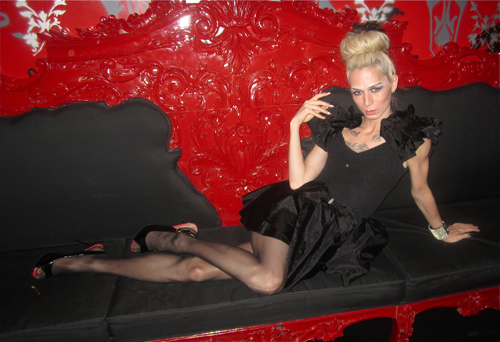 In "real life," Natasha is known as Andrew Yang, who designs a high-fashion line of dolls, the Kouklitas, which are sold at Barney's department stores.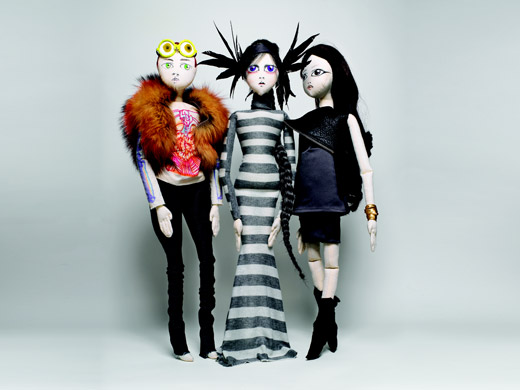 Andrew likes manipulating dolls in his showroom.  Natasha likes manipulating dolls on stage!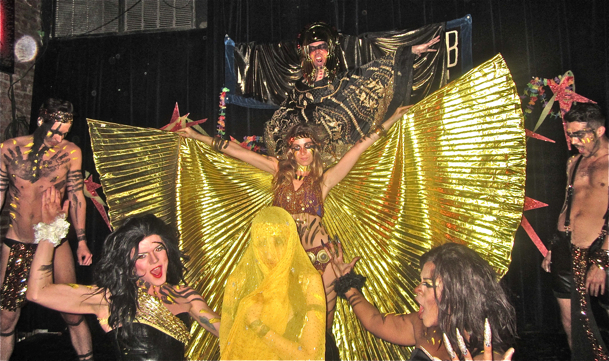 More photos of Dollhaus on my Facebook album.