Gorgeous male model Andrej Pejic, who struts the runway in feminine frocks, may be the next reality TV star.
Nothing official has been announced, but supposedly the show will feature Pejic's mama, who you just know will have an amazing thick Eastern European accent.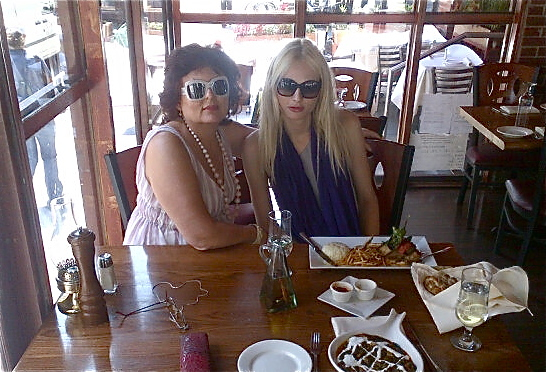 MAMA PEJIC: Pejic, eat your goulash!
ANDJEJ: But, mama, I have to be thin for the Gaultier show!
*******************
Party promoter Susanne Bartsch has ruled Sundays nights in NYC for the past several years with her high-energy VanDam party at Greenhouse nightclub.
But things have been a little shaky lately.  First, the club gets temporarily shuttered after A-holes Chris Brown and Drake get into a violent hissy fit (on a Wednesday night).  And now Bartsch's longtime "disco dungeon" hostess Ladyfag is jumping ship to start her own Sunday-night affair called Surprise!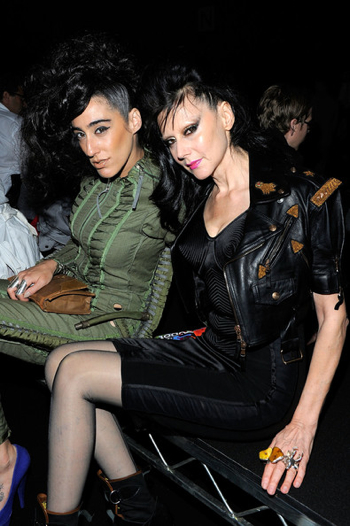 Susanne, who likes being in charge, cannot be pleased… Taking over Ms. Fag's responsibilities will be nightlife denizen Jordan Fox.
*******************
A new biography of Mick Jagger details the gay love affair between him and fellow superstar rocker David Bowie!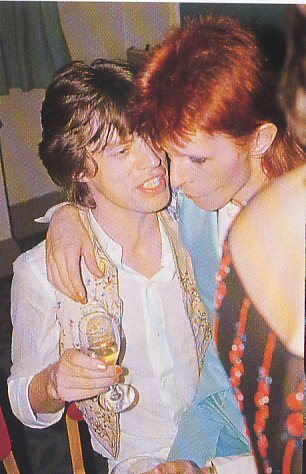 Darling, it was during the early 1970s glitter rock era, when sexual experimentation was quite chic.  In fact, Jagger slept with just about anything that moved back then—and so did Bowie, including transsexual disco star Amanda Lear.  Darn that the Sexual Revolution had to come to a crashing end!
*******************
Lastly, I came up with a trendy joke.  Like it?
What's a four-letter word for forced sex?  SURI!