Mattachine strikes again tomorrow!
The frisky party, founded by actor John Cameron Mitchell, occurs monthly at the ancient gay watering hole Julius.
I love the new flyer which features a very young Dee Dee Ramone (R.I.P.) photographed by the band's gay manager Danny Fields.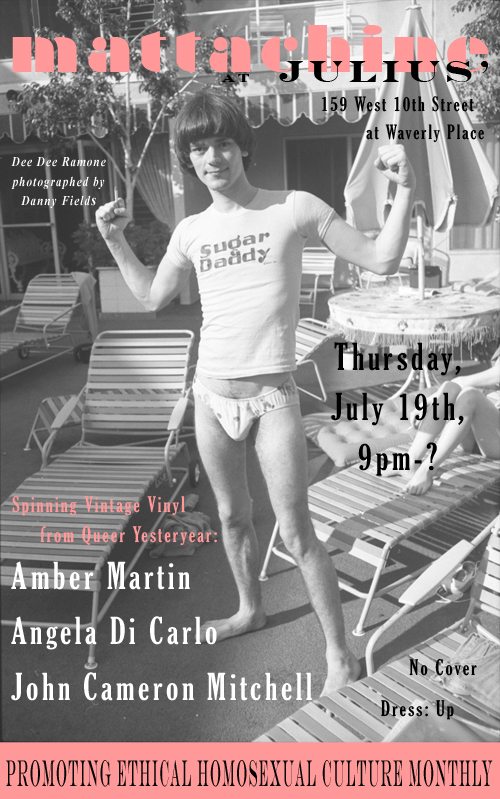 The image also appears on a T-shirt promoting Mattachine's West Coast tour which kicks off next month in Seattle.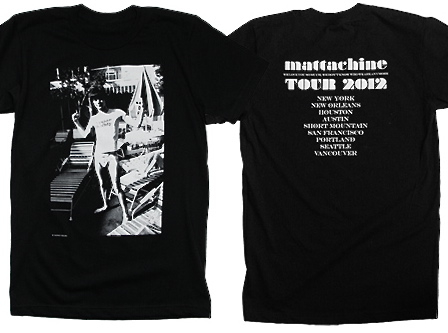 Dee Dee Ramone—legendary rocker and queer sex symbol!