In 2003 I interviewed recently departed legendary editor Helen Gurley Brown at her Cosmopolitan office for Time Out magazine.  The impetus was the reissue of her 1962 bombshell bestseller Sex and the Single Girl, although we talked about all sorts of stuff.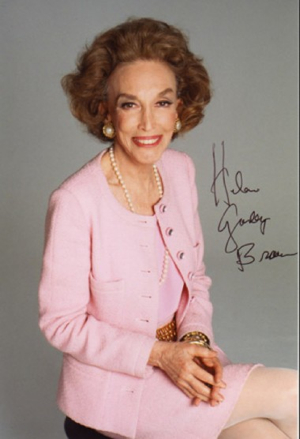 At 81-years old, she was very lively and charming as she explained her sex-and-independence life doctrine, which she regarded as vitally feminist.
"I don't see what people have against sex," she said. "I have always said sex is one of the three most pleasurable things we have—and I'm not sure what the other two are."
She was such a great role model—an extremely accomplished women who helped liberate and change the cultural landscape.  It was so wonderful to find out she was funny and gracious, too!