Jam-packed night earlier this week…
First on the agenda was a roast of Lady Bunny for her 50th birthday(!) at "Hot Mess," the weekly drag revue starring her and a mess of other queens at XL nightclub.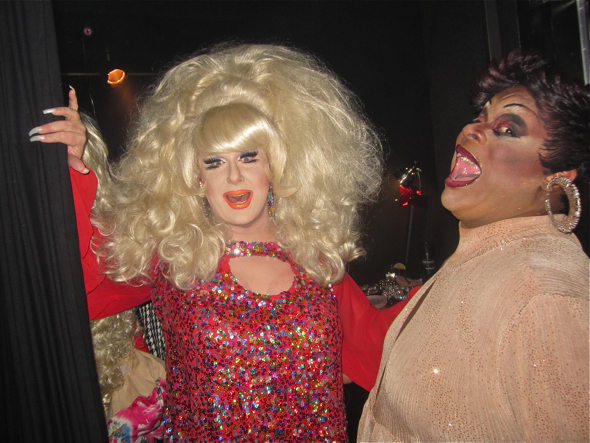 Along with the other "roasters," I took my place on stage as we waited our turn to throw daggers at Bunny.  (Figuratively speaking, of course!  Although real weapons would have been fun… )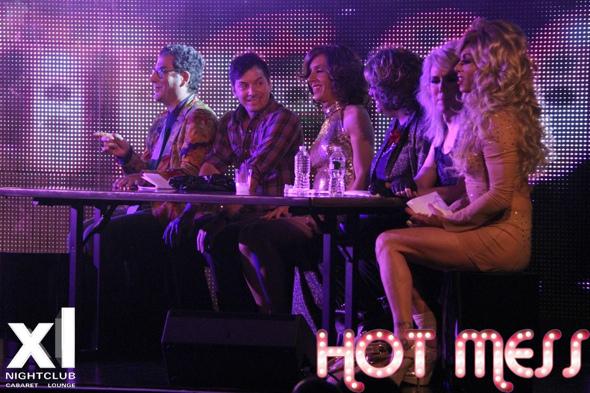 I must say that my routine went over pretty well, although I can't tell if Bunny is laughing or snoring in the photo below.  (Hostess Bianca Del Rio is obviously in awe of a true talent!)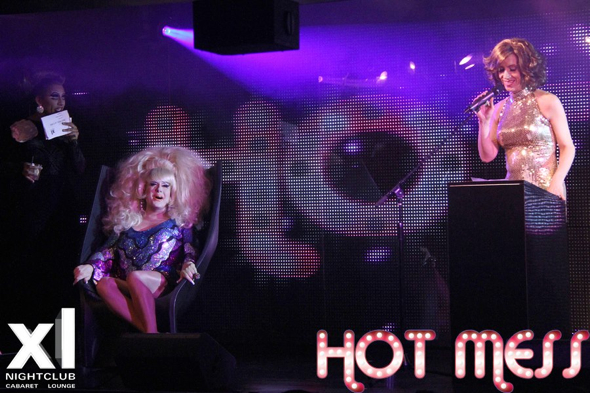 From there I dashed to Santos Party House in Tribeca to host a show by Chez Deep, a recently formed house of avant-garde queens.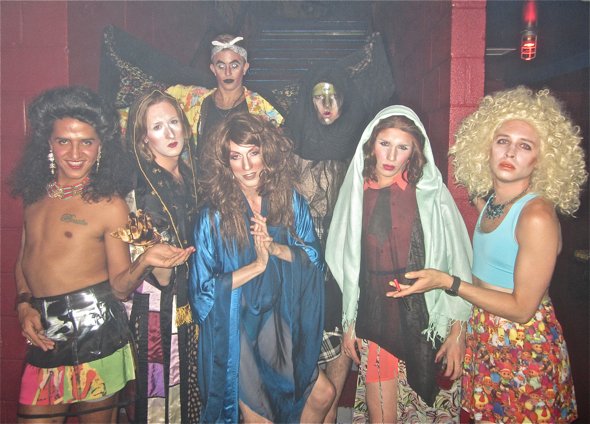 The show was a magical gender-fuck delight—very organic and flowing—and such a contrast to "Hot Mess," which opened with a Broadway-like number of precision dance moves and high-kicks.
The entire night reminded me that Drag covers such an incredibly wide spectrum of sensibilities—from sharp-tongued bitches in bouffants to gentle flowers exploring their feminine side.
And where do I fit in?  Everywhere—I'm versatile!