Although I've been a bit underemployed lately, I have been keeping quite busy, including organizing my lingerie drawer and scrubbing the inside of my waste-paper basket.  Besides all that, I've got even bigger projects in the works!
THE DRAG EXPLOSION has been a huge—and gratifying—undertaking.  This past summer, I launched a multi-media project featuring my photos of NYC's drag scene of the late 1980s and early '90s, which happened to be my own formative drag years.  I'm really proud of the website, but how I most want to show off my photos is via slideshow presentations.  I'm pleased to report that my debut presentation in July at Dixon Place was a smash success, and I'm very excited for my next appearance, a week from now at the New York Art Book Fair.  Prestigious!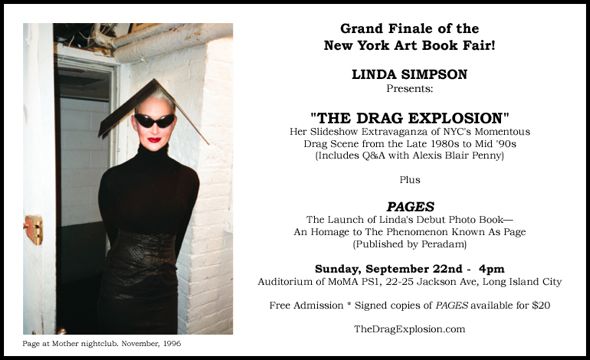 PAGES has been another big focus.  It's my debut photo book, and an off-shoot of "The Drag Explosion."  The subject is my friend Page, who I photographed over the course of our 12-year friendship, beginning in 1990.  It's an art book—not big and includes only 25 photos—and I think it's quite powerful.  Page was one in a zillion, and the photos recall her specialness.  Putting it together has been a roller-coaster of emotions, including some concern that the book will be considered exploitative.  But, ultimately, I know that Page would be pleased with my tribute.  And so I offer it to the world… It launches at my upcoming "Drag Explosion" event, and will be in bookstores in October.  You can also order it from the publishing company, Peradam.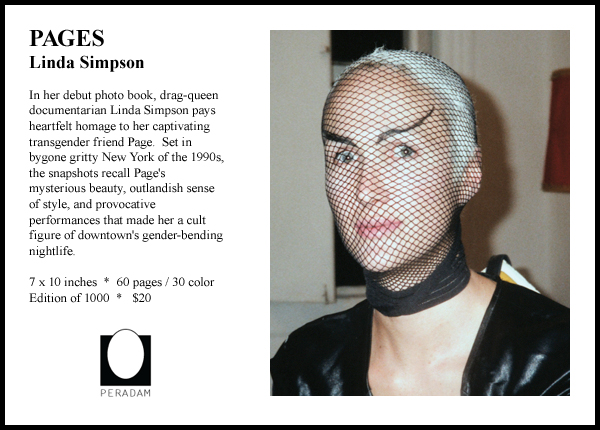 BINGO continues to be my primary showbiz gig.  Like all working folks, I sometime grumble about my job, but I must say, I really do enjoy being a game-show hostess and making people happy.  I take my job seriously!   I host two weekly games, and I'm finally working on expanding my Bingo career, especially hosting private events and parties.  I'll soon have a page on my website devoted just to Bingo.  In the meanwhile, please contact me if you're interested in booking me or for more info!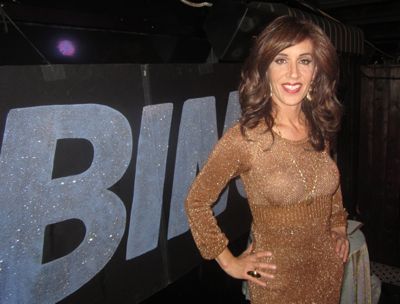 MONDAY NIGHT BINGO
Hotel Chantelle, 92 Ludlow St (between Delancey and Broome Sts)
Games 7:30–10pm.  Free!  Full Bar & Food Menu.
Me and my co-host Murray Hill are up on the roof, an urban oasis, complete with a retractable glass roof!
LE BINGO
Le Poisson Rouge, 158 Bleecker St (between Sullivan and Thompson Sts)
Games 7:30–9:30pm.  Free!  Full Bar & Food Menu.
I host solo in the club's Gallery Lounge.  Arrive early for best seats!
ON THE HORIZON… I have to figure out what creative project I want to add next to my life.  I've got tons of great ideas, including a major writing project that I've been putting off for too long.  I better tackle it before I'm overwhelmed by guilt and remorse.  Good motivation, right?