Usually it's a drag-filled week leading up to Halloween.  This year it was TWO weeks, with my friend Angela DiCarlo throwing a fab costume party in mid-October. 
For about the millionth time, I wore my always-fetching mini-skirt hajib.  Although I prefer to call it a burqa.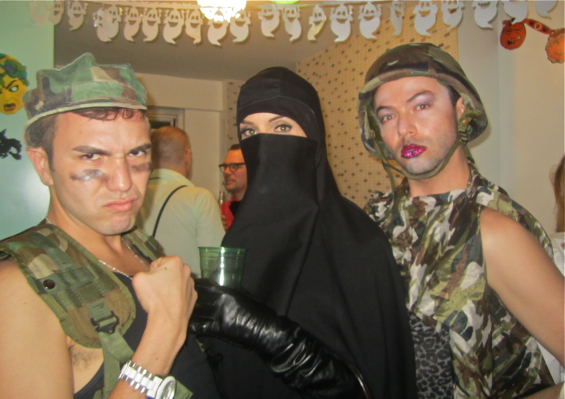 A week later it was off to PS1 for a party sponsored by Candy Magazine, which exalts gender-bending as chic and fashionable.  For Sylvia London and I, it was Burqa 2.0.  (I loaned her my extra!)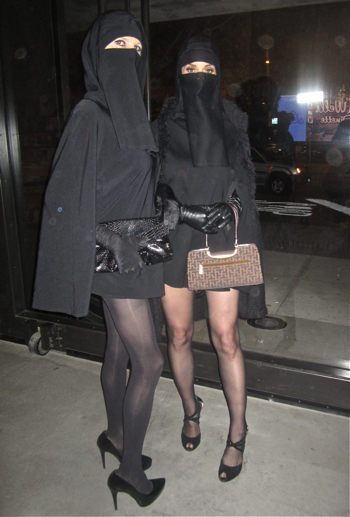 Upon arriving, we discovered the party was sold out so we had to sign up for the waiting list.  But we managed to entertain ourselves hanging out in the lobby.
Finally,  with only an hour left of the party, we were told we could enter—at full price!  I yelled some subversive stuff about "Revolution!" and "Art for the masses!," and then we left, giggling all the way to the subway(!)   The party—a drag ball—didn't look that super anyway.  Barely anyone was in drag!  Like, duh.
Then on Halloween Eve, it was time to recreate Wigstock in Tompkins Square Park for an indie movie called My Dead Boyfriend, based on the novel Dog Run.  Speaking of dogs—Too easy!—I got the job through Lady Bunny (woof!), who, of course was Wigstock's host and organizer.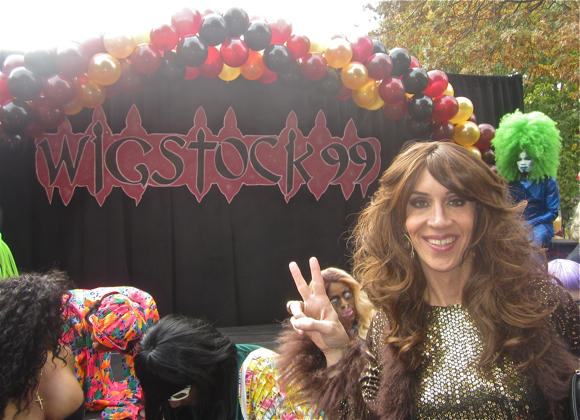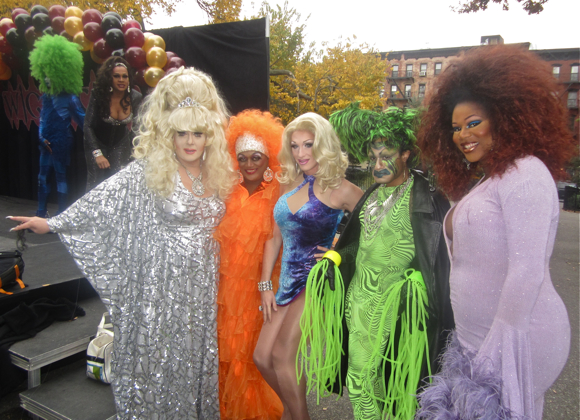 At last came Halloween.  I hung out in Hell's Kitchen, where my burqa was admired by all!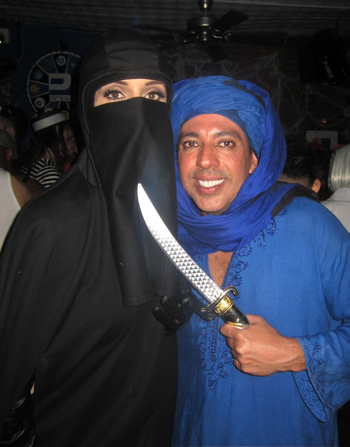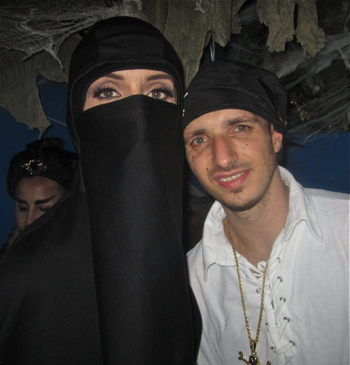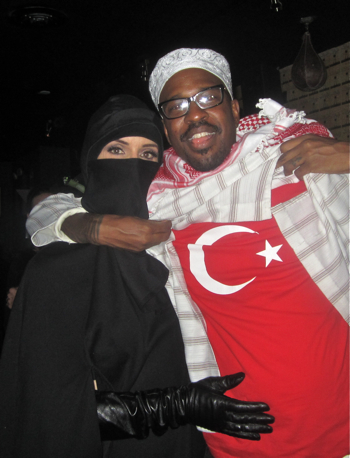 Next year, I'll wear a new costume, I swear!  (But that doesn't mean you won't see me in my burqa for other holidays and outings.)