QUESTION: IS PANDORA BOXX OLDER THAN SHE LOOKS?

Ho, Ho, Ho, look who's teaming up for a holiday show—NYC performer Sherry Vine and Drag Race contestant Pandora Boxx.  The show's title: A Very Cougar Christmas.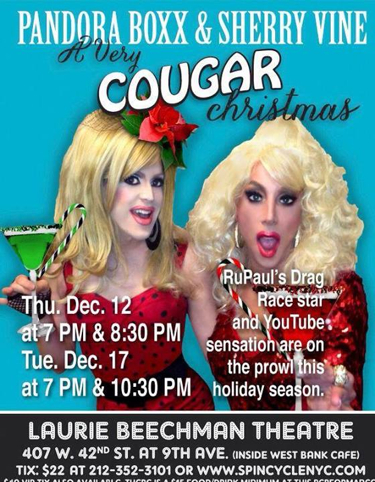 Sherry, who's been screeching singing in drag since the early 1990s, certainly fits the cougar category.  But isn't bouncy, smiley Pandora way too young?
According to her Wikipedia page, she's 41.  No spring chicken perhaps, but she's not old enough for cougardom!  Honey, savor your youth.  You've got plenty of time before you join me and Sherry in the feline family.
QUESTION:  SHOULD I START A TUMBLR PAGE DEVOTED TO DQS IN STARTLING MAKEUP?

If I did, the first thing I'd post is this invite from Spin Nightclub in Chicago.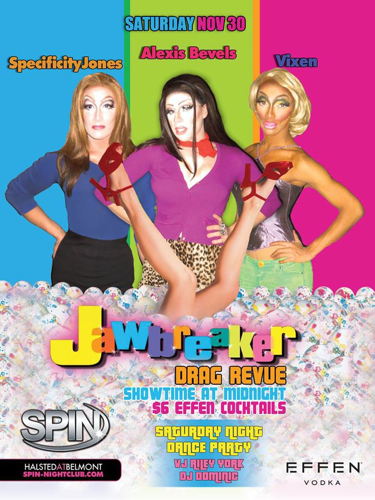 Vixen's paint job! 
Perfect for a showgirl in an outer-space costume.
But she appears to be wearing jeans…
Well, she definitely got my attention.  More power to her!
QUESTION: HOW DOES SHE SEE???

Speaking of wild makeup… Cher Noble is the latest queen to be profiled in Huffington Post's ongoing series about Brooklyn's bubbling alternative drag community.   (See my previous post.)
Ms. Noble's signature looks include a shrunken-head visage.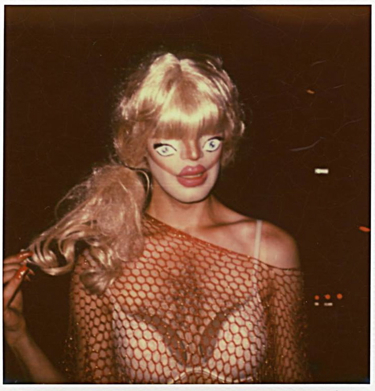 Extremely impractical, but I love it!
QUESTION: HOW DOES LATIFAH SLEEP AT NIGHT?

Of all the queens in the universe, entertainer Queen Latifah bugs me the most.  I find it so sad and infuriating that she still won't come out, even on her new talk show.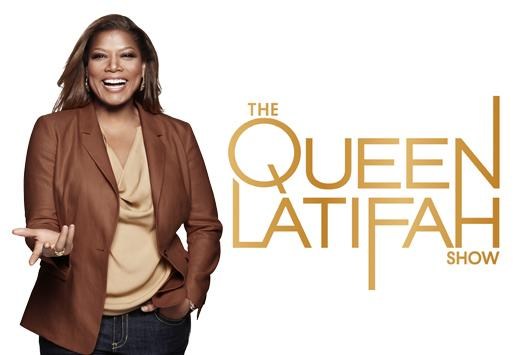 There are so many young gay people, including black lesbians, who are craving for out-and-proud role models.  Instead of seizing the opportunity, Latifah remains silent and selfish.
I might poke fun at my drag queen sisters, but they're a hell of a lot more authentic than Latifah, even under a heavy coat of makeup!