Exciting news… I'm defying winter and adding another weekly Bingo gig!
Tuesdays at Cibar Lounge, starting March 4th!
Several months ago, I hosted a special Bingo party there, and it was such a hit that I was asked me to come back on a regular basis.
I love the space—intimate and romantic with a fireplace and velvet couches. Located on the ground floor of a stately townhouse (by both Union Square and Gramercy Park), it's a perfect for a night for games and prizes!
Love to see you there!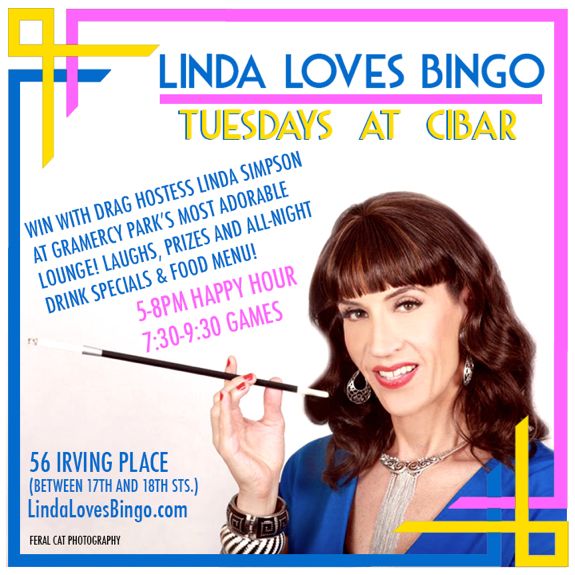 WHAT: "Linda Loves Bingo"—Every Tuesday!
WHEN: Games 7:30–9:30pm (Happy Hour until effect to 8pm)
WHERE: Cibar Lounge, 56 Irving Place (between 17th and 18th Sts).
NO COVER! Bingo cards $2 each.
For your drinking-and-dining pleasure, there's a full bar and food menu.
Special "Love Cocktails" for $8
or a "Love Cocktail & Appetizer" (pigs-in-the-blanket or nachos) for $15. Yummy!